Is CV19 mucosal barrier destruction and inflammation caused by radiation?
In a word, yes and if you got the death injection this would cause this type of inflammatory response and mucosa damage on its own just due to the nature of injection administrative route with any substance via targeting systemic immune. These inflammatory effects would be enhanced and amplified with graphene oxide whether injected or inhaled, ingested or upon some other form of exposure. Those who have been injected excrete graphene oxide via the lungs for about three months unless and until they get 'boosted' and then they have to excrete all over again. This excretion requires glutathione and other anti oxidants. Graphene oxide also attracts and enhances the effects of toxic metals and radiation as shown in the research below.
UV and Chloroquine attenuate damage caused by radiation sickness and graphene oxide toxicity. I guess that's why Trump the chump mentioned both repeatedly and the press went on to destroy anyone who repeated the words despite high dose Vitamin D (which is essentially sunlight) and other anti oxidants being recommended. Cod liver oil only or sunlight. Synthetic forms of Vitamin D are not protective, especially without oleic acid and sulfate as transport molecules to avoid toxicity.
In case you never knew, your body repairs itself as you sleep, repairing whatever harm you did throughout the day, including damage done to your body from electromagnetic fields (EMF). 
While you are sleeping, your body has a chance to repair itself if you give it a respite from exposure to radiation.
What is mucositis?
Mucositis is inflammation and ulceration of the digestive tract lining. It usually affects the mouth but can affect other mucosa of the digestive tract.
When the thin mucous membrane that lines the digestive tract becomes inflamed, it can be painful. This condition, mucositis, can develop anywhere along the digestive tract, but it is common in the mouth. 
Radiation can cause adverse reactions, such as inflammation and damage to the gastrointestinal tract.
Some people may also refer to mucositis as stomatitis. However, this term refers more generally to inflammation of oral tissues, while mucositis describes inflammation of mucosa caused by ionizing radiation. People can therefore think of stomatitis as a type of mucositis.
Mucositis can cause a range of symptoms, many of which affect the mouth. Some common symptoms of oral mucositis may include:
• dry mouth
• shiny, swollen, or red gums
• soft, white patches or pus on the tongue
• painful sores in the mouth
• bad breath
• blood in the mouth
• pain or a mild burning sensation while eating
• trouble swallowing or talking
Possible gastrointestinal symptoms may include:
• diarrhea
• constipation
• ulcers around the rectum or anus
• blood in the feces
• stomach cramps
• bloating
In very severe cases, mucus, pus, or thick saliva can fill the mouth. 
There are several potential complications of mucositis. A person may, for example, lose their appetite for food and drink.
Mucositis can also increase the risk of bacterial, viral, or fungal infection. A particular risk is septicemia, a bacterial infection of the blood. This can occur due to potential damage to the mucosa, making it more susceptible to pathogens, and affect the immune system, which is the body's defense against infections. 
If mucositis symptoms make it difficult to eat or drink, nutrient deficiencies can develop. 
10 Signs of Radiation Sickness
Why is Ionizing Radiation So Dangerous?
In the sense of the harm it can do, ionizing radiation is dangerous because it actually disrupts chemical bonds. When this happens to a human or animal body, the exposure to radiation destroys living tissues, including DNA. However, radiation is also dangerous because in radioactive working environments, it can't really be perceived with the five human senses: sight, hearing, smell, taste or touch. Rather, humans can be exposed to low- to mid-levels of radiation and remain oblivious until radiation sickness sets in.
• Bleeding from the nose, gums, mouth and rectum.
• Ulcers in the mouth, esophagus, stomach and rectum or open sores on the skin.
• Bloody stool.
• Severe skin burns, including blisters.
• A sloughing off of the skin.
• Nausea and vomiting, potentially vomiting blood.
• Hair loss.
• Fever.
• Fatigue, fainting or mental fogginess.
• Inflammation of exposed areas (redness, swelling, bleeding).
Your stool burns like acid?
Not due to spicy foods, hemorrhoids, IBS, antibiotics, digestive enzymes, surgery, allergies or food poisoning.
Check:
• Radiation
Researchers have shown that radiation can cause burning diarrhea.
(I did not have diarrhea, just black stool one time giving me literal acid like 'chemical' burns. My husband experienced the same 'phenomena', we were in no way on the same diet.) It might be graphene oxide, I do not know.
NORD gratefully acknowledges Olivia Lanes, NORD Intern and David Cheng, MD, PhD, Associate Professor of Diagnostic Radiology, Yale University School of Medicine, Chief of Nuclear Medicine, Medical Director of Yale University PET Center, for assistance in the preparation of this report.
Synonyms of Radiation Sickness
Radiation Disease
Radiation Effects
Radiation Illness
Radiation Injuries
Radiation Reaction
Radiation Syndrome
Subdivisions of Radiation Sickness
acute radiation sickness
delayed radiation sickness
General Discussion
Summary
Radiation sickness describes the harmful effects–acute, delayed, or chronic–produced by exposure to ionizing radiation. An observable effect due to radiation exposure becomes quite certain after a single dose of several hundred rads. As a rule, large doses of radiation are of concern because of their immediate effects on the body (somatic), while low doses are of concern because of the potential for possible late somatic and long-term genetic effects. The effects of radiation exposure on an individual are cumulative.
Would it be possible for you to wake up and understand why Remdesivir was chosen as a 'frontline' treatment in lieu of chloroquine?  
And would it be possible for you to make the connection between a group of sick miners in China in 2012 who came down with a new 'bilateral pneumonia' forcing a 'visit' from Anthony Fauci & Co. to investigate. Would it be possible for you to understand the major 'financial' implications of this market to a bankrupt UK and Europe following the investment hype of a Nobel Prize discovery in 2010? Would it be possible for you to understand the deaths of three major players in the know who could disrupt 'the program'. One Kary Mullis who would certainly expose not an organism but a toxin and the PCR fraud, two Brandi Vaughn who would certainly expose 'the injections' and three Andreas Noack who exposed 'the graphene industry'. 
Would that be possible now that you understand the implications of 'this market' and the liabilities that would be involved were it suddenly to become the next DDT or worse when they were counting on it to bail them out of the bankrupt shit hole they are in? Would it be possible for you to understand that a new 'carbon' tax would likely never cover the damages accruing that they could already see on the horizon due to this new worldwide 'pollutant' that they have no intention of abandoning as the military and industrial use is immense. 
Are you still wondering why it was the DOD who came up with the 'clinical directives' of treating and strict enforcement this 'new' pneumonia treatment protocol with propofol, anti depressants, fentanyl and later a ventilator that would have an 80% failure rate rather than expose the combined effects of these two substances, graphenes/oxide and radiation exposure? 
You have to understand who is rapidly 'capitalizing' on this potential. Pharma is not their target candy store (cyber technology and warfare is). Would it be possible for you understand that Russia and Ukraine will not accept bitcoin for a real product (that is natural gas) and have no intention of letting the US undersell this market in their neighborhood that they have been salivating over for years? Would any of this be a consideration or do you have to revisit history to understand the ruthless nature of industrialists, pirates, profiteers bankers and insurance companies (underwriters)?
Trump and all in Govt. will protect telecomm by calling them 'critical' infrastructure. There will also be no regulation of the 'graphene' market. This is their new 'carbon' plan. They have merely backed off now because you are on the scent and they realize you will be seeking to restrict, regulate and demand accountability regarding the cost of this current 'industrial' good as the latest 'pollutant', possibly worse than any petrochemical ever was. This was no accident once they realized the 'multi' use potential of graphenes as transmitters, conductors, amplifiers along with many other 'commercial' and 'industrial' uses. You know for a fact the never before seen rapid cancer development that is occurring in 'the injected' that is merely a 'test tube' of what they already know regarding 'exposure' of these deadly combinations of graphene pollutants, radiation and toxic metals that are ubiquitous. Everything else is just a shiny object meant to distract you from this 'environmental' disaster that has been gathering on the horizon. It has the potential to make DDT look like sugar water and I am quite sure that is not being hyperbolic. 
Have you forgotten the 'vape' pneumonia that appeared in the US and then disappeared just as fast or has your brain been stuck on Covid because you've been too programmed to consider anything else?
If you think you will 'retrain' your immune system or cells to accept the deadly combination of radiation and 'radiation' amplifiers that attract toxic metals like cadmium you are surely mistaken.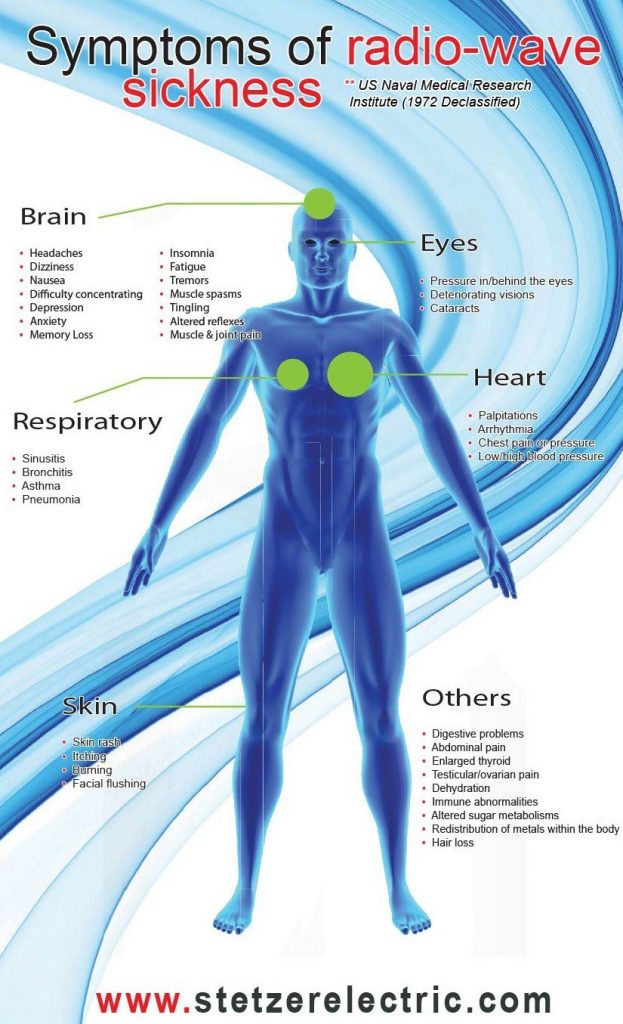 ARE SPIKE PROTEINS FOR REAL, OR ARE THEY ANOTHER GLOBALIST LIE? 
The effects of toxicity, especially graphenes. What is shedding? I don't know who this doctor is but basically he is recommending gcmaf and an electrolyte. Go for it.
Ok, the positive energy manifestation is bullshit and 'yogic' (which is demonic, yeah you can attract 'energy' all right)… don't even go there (new age hokum, not even equatable to 'mineral properties'), your mind isn't that powerful, trust me, (when is the last time you manifested a million dollars, a star or a sunny day?, I have a feeling if you could you wouldn't be here so saintly prayer aside….) toxins and waste produce gases and gaso transmitters do not utilize receptors to 'transmit'. Keep it real,  you autophage (intracellular), phagocytize (extracellular) (meaning digest), eliminate as solid, neutralize or reduce to water soluble (even most metals) and excrete. Mostly with the help of friendly organisms and yeasts via the right substrates. If you exceed capacity in any cell, system or organ for whatever reason (tired, malnourished, over poisoned, cold, hot, dehydrated, elderly) to do any of that, you're sick. All of that cellular debris not eliminated is recycled and re-used for renewal and repair, including making new proteins dependent upon from whence 'the stem cells' originate. How often this happens is dependent upon the cell type.
Is there something to this claim? Possibly but it doesn't negate the harmful effects of adding more radiation and toxins which are absolutely known to be harmful and also highly correlated to every single 'flu' outbreak in history. 
It's a well known fact that they have been studying the harmful effects of radiation and lung injury for decades and attempts were even made to shift the harmful effects of radiation on to tobacco and smoking instead of releasing the evidence of the cumulative effects of radiation on soldiers.
HOW TO REMOVE GRAPHENE OXIDE FROM THE BODY
UNDERSTANDING THE CONNECTION BETWEEN EMF, 5G, GRAPHENE OXIDE, HYDROGELS AND COVID
Graphene oxide is activated by electromagnetic frequencies (EMF), specifically the frequencies that are part of the 5G spectrum. All materials have what is known as an electronic absorption band. An absorption band is a range of wavelengths, frequencies or energies in the electromagnetic spectrum which are characteristic of a particular transition from initial to final state in a substance. This is a specific frequency above which a substance is excited and oxidizes very quickly. Frequencies beamed at human beings that have a build up of graphene oxide in their body can cause the graphene oxide to multiply very rapidly, breaking the balance of glutathione and causing a cytokine storm in a matter of hours.
Graphene Oxide is the main ingredient in DARPA patented hydrogels. It is these hydrogels that are in the Covid Jabs, the PCR test swabs and the masks. A conductive hydrogel is a polymer like material that has substantial qualities and applications. They are developing different kinds of conductive hydrogels that are being used in many things, in our food, our water, and injected into our bodies in vaccines. 
Lungs
Effects of inhalation of graphene on alveolar epithelial cells
Toxicity of graphene in lung alveolar epithelial cells
Radiation Pneumonitis
Radiation pneumonitis is a type of lung injury. While pneumonia is caused by bacteria or viruses, pneumonitis is caused by an irritant, similar to an allergy.
https://www.healthline.com/health/radiation-pneumonitis
I am extremely careful to avoid correlation equals causation and that is why when it comes to an environmental impact I take humans out of the picture and focus on other forms of 'biology' and that is what I would encourage everyone to do. Watch your pets, your fish, your birds,  your plants, your seed germination etc. and then you can make a better case for an environmental 'toxin' up and until they give you an honest test. 
Although there are some tests, clearly the effects on red blood cells can be seen (that is lack of hemoglobin and distorted shape) and that is what you should be demanding. You force that, the truth comes out, that is a self evident conclusion. Or get treated to Bill Gates next lie, hemorrhagic fever.
Another is the D dimer test but most are still blaming 'spike' protein for that instead of graphene. The only home test I've seen for graphene oxide is to put it in some form of oil and it will clearly separate in to its own black mass apart from the oil. A meter is the only way to detect 'radiation' levels.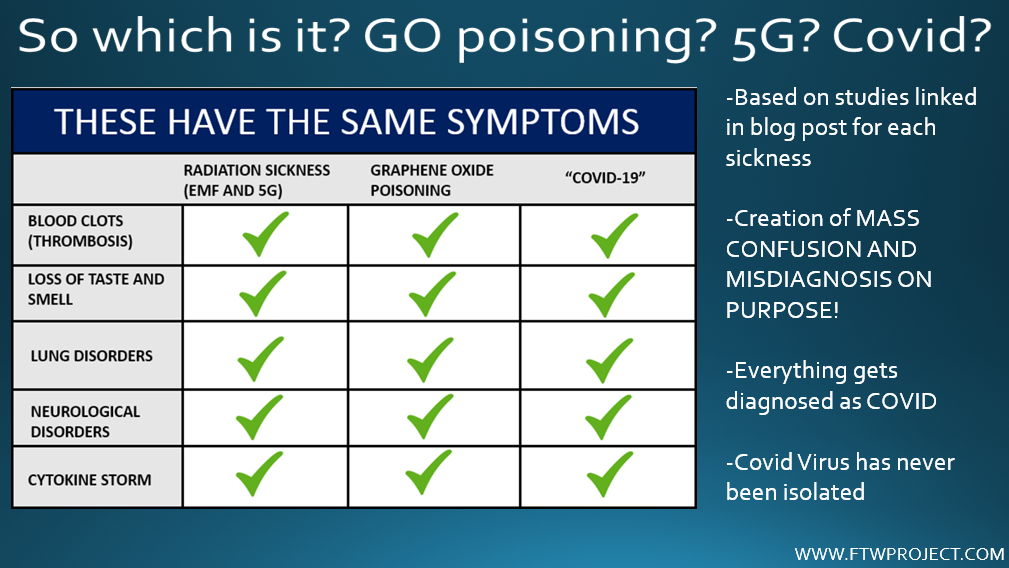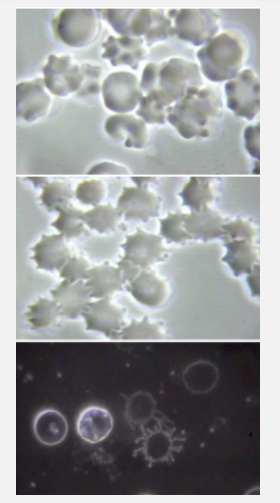 USA: THERE IS A PROTOCOL IN HOSPITALS TO KILL BABIES WITH REMDESIVIR
Update: Circumstance forcing a look.
No, I didn't want to go chasing the latest buzzword without more substantial evidence. Injections dangerous, well known. Gene editing, bad idea, well known. Virology fraud, well known. Magic bugs fraud, well known. Fauci fraud and criminality, well known. Medical mafia, well known. Scientific fraud, well known. Graphene oxide and graphenes, known well enough to be concerned about. Radiation, well known. Useful idiots chasing shiny objects, controlled opposition, well known.
5G, not so much.
I don't get my ass in an uproar until things begin affecting all biology and I've said many times until I see birds dropping, fish dying and seeds not germinating etc. I'll take this seriously…. radiation and microwave danger aside…. well known…. in fact in 2020 I have a doctor client and friend who I shared the first lie paper with regarding CV19, I said the only thing I can think that would cause this 'sporadic' intoxicant syndrome is radiation…. she agreed…. Then when I saw UK killing off millions of chickens in December 2021 and thousands of birds dropping Mexico, I thought ok, bird deaths….. is this it? They sell different frequencies to different 'providers' so apparently it's like a box of chocolates, you don't know which 'provider' is 'providing' what. I already know Trump lied about chloroquine as Russia has been looking for additives to stop the graphene oxide poisoning in waterways and killing the fish and the Chinese were looking at chloroquine as an antidote for graphene oxide poisoning in 2018 so the effects of that pollutant were already becoming a major problem. Trump also knows that UV would neutralize radiation so that is why he also mentioned that many times, making him a double liar. And Dr. Mark Pimentel of Cedars Sinai (one of the few I trust) is working on a UV lung machine to treat this 'sudden bilateral pneumonia' syndrome. Coincidence? I doubt it. There is no such thing as coincidence. Cedars Sinai is a major clinical investigative unit. I wouldn't use it, it requires a ventilator and that requires, propofol, anti depressants and fentanyl, damn sure to kill you on top of another intoxicant. UV is fine and is used extensively in surgery units and hospitals to sterilize rooms and equipment. Sunlight is fine. Melatonin is fine.
The above clinical directives for the treatment of CV19 provided by the 'DOD' by the way, still think those bastards on are on your side? I surely don't.
Actually my first guess would've been H2S as that would cause paralysis of olfactory nerves, air hunger, respiratory distress, cardio and pulmonary problems etc., from the human shit they are spraying on your food now as 'fertilizer' but that would be affecting kids too and it didn't appear to be (not babies, they get sterilized food and water). Yes, you need an ozonator, check your bottled water honey, it now requires at least 4 purification and filtration steps (even for spring water). Widespread practice in Asia and S. America, why they have 20 foot long parasites in their brain.
If you have 'smart' water filtration using graphene in your country or area you definitely have to ensure there is no 'graphene' present in the final product. I am aware that 'graphene' smart water filters are in use in the US but this is something you will have to check with your local sewage and water authorities. Many are being 'privatized' and major money is flowing there as well for infrastructure improvements.
An overview of what has been happening with my and my family as of late.
Yes, I'm worried about the lung damage and the heart damage. In between the mold exposure lung inflammation in 2020 and the Cephalexin damage in 2021 I'm surprised I'm still here. Two things I never had in my life, lung, heart or kidney damage. When I was born premature my doctor said the only thing that kept me alive was the fact I screamed my lungs out for two months in the incubator, made my lungs very strong so I've never had heart or lung problems. Yes, the chemo type MS drugs did a ton of liver damage that took forever to recover from but eventually I did. Anyway, one thing I know… this is no organism. So I did the quinine for a few days and the nebulizer (albuterol) because nothing else helped. I'm back on the taurine and magnesium just to protect my heart. I might get some propolis to protect against radiation damage. I forgot to mention it also feels like a sunburn on my face and I forgot to mention my husband oxygen went down to 85 again after he began to recover which was very scary. Regarding the mark on my arm, have no idea as I pretty much just slept for three days and then noticed it. I haven't been near the oven or anything hot in two weeks. At first I just thought it was a reaction to metal or something that popped up with the fever but now it looks like it is peeling.
As I said I noticed eyes burning, irritation, mucous appearing in my eyes and a sore throat after being in any size crowd for more than an hour or so. It wasn't just a one time thing, it's been happening for months. And the parched 'syndrome' has also been happening for months. I am not a night time 'mouth' breather but that has been going on for months too no matter how much 'hydration' I get or how much I humidify the house.
After we learned about what was going on with some friends right now he refused hospital or ER. I won't venture near my doctor even though he is not an idiot unless and until I hear he is being honest about what is going on and treating appropriately and I'm not about to be asking around.
I personally won't enter those doors again. In July in the ER every other word out of his mouth was 'virus', hoping for their kickback no doubt, in my area they accrue more money than God lately and the statement published by the administrator in the paper about the current 'crisis' was straight up communist. Their 'entrances' look like the Taj Mahal as of late, money flowing like water.
For the time being I just can't stand to be around anyone, too much evil, not good for my health or my head.
It's too mentally exhausting being in society right now because I can't stand the constant lies and evil and it's just too ludicrous to keep entertaining this insanity. I'd just rather be alone. In the face of this kind of evil when action is required; words become more useless by the minute and in many ways useless talk from too many talking heads just adds more insult to injury. I know what ilk is behind this, I've watched them for twenty years.
I'm alone and I've always been alone and I've never been wrong about what I've eventually discovered once I began to look. Mostly because a long time ago I ran out of the luxury of being able to take chances with my health, or make a single mistake; not any great insight on my part. I had no choice but to seek the safest and most beneficial treatments on the planet that cause zero harm or natural science if you will. That's a very lonely place to be. Not the least of which those who I know and loved went perpetually chasing 'viruses' or went on a 'germ' killing spree for years because they believed the multitude of lies is now dead from either AIDS or various cancers. So I guess like the Japanese and many, many, many others now; we all ended up at the same conclusions. I stand by every word I publish.
I find it very ironic that these so called experts who are now touting for the most part anti toxins/anti oxidants/rapid detoxifiers don't understand the toxicity of the very 'chemo' therapeutics/injections/drugs that they call 'immune' therapy that they prescribe everyday (with a less than 2% overall success rate I might add, unless killing you is a success, which to them it is). And millions upon millions still keep betting on that dead horse. I wouldn't even bother to turn over in bed if that was the best I could do.
It's bullshit, it's willful ignorance so they can pretend to sleep at night and keep selling you another 'drug' or another 'something' the next day. Most people in general have no principles even though they like to pretend they are pillars of the community, they're morally bankrupt.
UV and chloroquine, antidotes for graphene oxide poisoning and radiation sickness.
About the only laugh I've had in two weeks, Forest Gump… so hope you enjoy as well.
You know how I feel about you know what so if you would like the best over-view on the history of this madness to be found you can visit here…..
I have added a lot of new videos to that post. Nothing new for me but the newbies don't have a clue about Fauci & Co. (and still think he is a 'doctor') and just how evil they really are so for the dazed and confused it is a fabulous compilation.
I said many times I knew about all of it, was a willing stooge for some of it but by 2016 I chose to focus on the good that arose out of those fighting for the new paradigm so I chose not to go there until I saw Fauci the criminal back on the world stage and now there are tons of video compilations to be had so a lot less reading to get most of the entire affair so it is well worth a look and a share in case you feel like you are the only one. Remember there are and were thousands upon thousands of stellar scientists who did not fall for the charades and still aren't.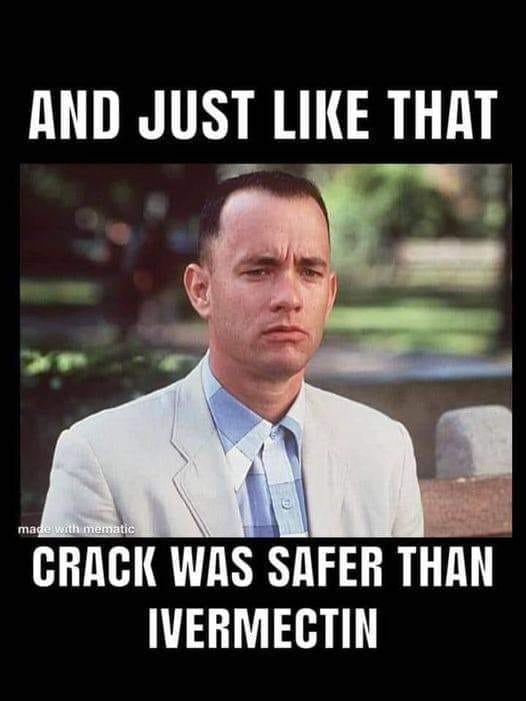 Tell the truth…. about all of it.
I remind you 'chloroquine' was known as an antidote for graphene oxide toxicity as a single intoxicant as early as 2018 and Trump knew it. He and they also know that UV protects against radiation sickness.
World's top scientist (God) sets Luc Montaigner straight…. HIV IS NOT THE CAUSE OF AIDS.
I guess Montaigner is finally getting his just reward, never heard him repent, ever. The closest I've heard him lament is to say that there was no money in 'nutrition' meaning he was in it for the money not for any good to be had. In case you are wondering 'nutrition' or 'malnutrition' is the primary 'cause', of AIDS and he knew it then but….
he lied and millions died so now he is dead and his Nobel rots in history, as it should.
I'm enclosing the facts for the still confused below about what his lie has led to and this certainly has relevance here regarding anti-oxidants and toxicity.
Does anyone really think 'feeding your family' gives you a blank check to commit evil?
It doesn't.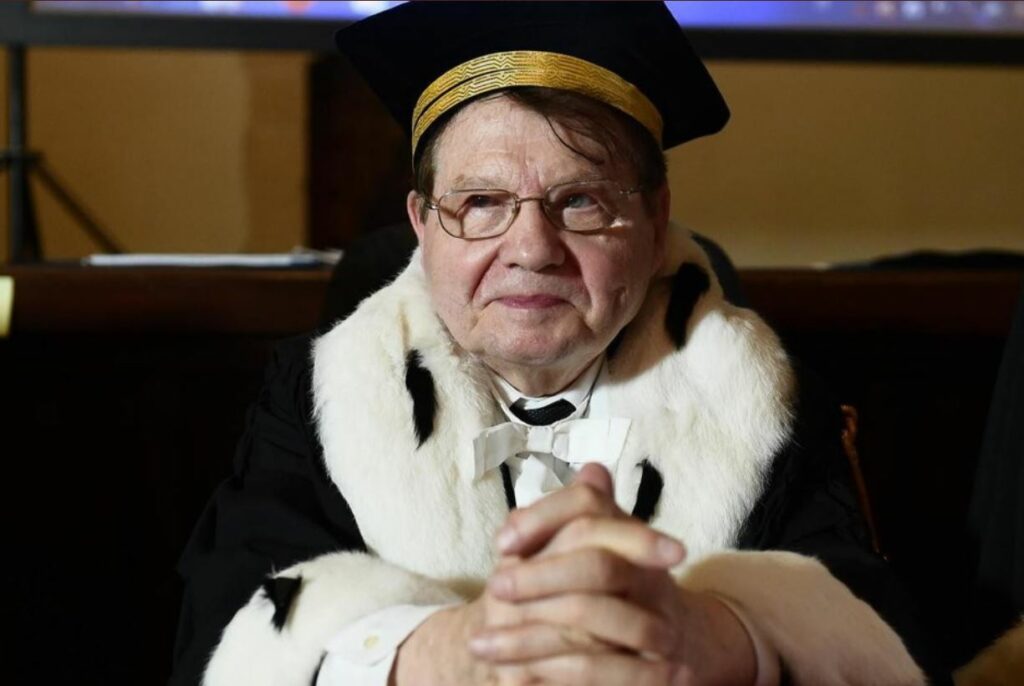 Anti viral hospital track record:
-"Trends in hospital deaths among human immunodeficiency virus patients during the antiretroviral therapy era, 1995 to 2011" -Journal of Hospital Medicine Volume 10, Issue 9, pages 608–614, September 2015-
("CONCLUSIONS: Non-AIDS deaths increased significantly during the ART era and are now the most common cause of in-hospital deaths")
What Anthony Fauci knew from the get go….
In 1991 Anthony Fauci proved that the "HIV" phenomena could be inhibited by antioxidants.
(Kalebic T, Kinter A, Poli G, Anderson ME, Meister A, Fauci AS. Suppression of human immunodeficieny virus expression in chronically infected monocytic cells by glutathione, glutathione ester, and N-acetylcysteine. Proc. Natl. Acad. Sci. U S A 1991;88:986-990).
What they all know now and knew then…. there is NO PROTEIN OR RNA SEQUENCE THAT DETERMINES ANYTHING REGARDING THEIR USE AS A DIAGNOSTIC

Why did Anthony Fauci, his cohorts, colleagues and others continue to fund and/or research harmful injections and drugs when he/they knew that every 'virus' aka non living cellular debris' could proliferate with the addition of various intoxicants?
This 'dead' material/cellular debris would normally be phaged or autophaged (digested) in a normal person by macrophage activation and/or removal of the intoxicants to prevent a cytotoxic/cytopathic effect and cascade.
Macrophage activation and autophagy is harmless and a normal part of cellular repair and renewal. Increased cellular death, degradation and destruction caused by toxicity is not.
This review aims to provide an in depth overview of the current knowledge of the effects of bovine immunoglobulins on the human immune system.
Front Nutr. 2018; 5: 52.
Published online 2018 Jun 22. doi: 10.3389/fnut.2018.00052
Cell Phones Are Not Here to Stay
In 1995, the telecommunications industry was preparing to introduce a dangerous new product to the United States: the digital cell phone. Existing cell phones were analog and expensive, owned mostly by the wealthy, used for only a few minutes at a time. Many were car phones whose antennas were outside the car, not held in one's hand and not next to one's brain. Cell phones worked only in or near large cities. The few cell towers that existed were mostly on hilltops, mountaintops, or skyscrapers, not close to where people lived.
This was all known. Extensive research had already been done in the United States, Canada, the Soviet Union, Eastern Europe, and elsewhere. Biologist Allan Frey, under contract with the U.S. Navy, was so alarmed by the results of his animal studies that he refused to experiment on humans. "I have seen too much," he told colleagues at a symposium in 1969. "I very carefully avoid exposure myself, and I have for quite some time now. I do not feel that I can take people into these fields and expose them and in all honesty indicate to them that they are going into something safe."
Frey discovered that microwave radiation damages the blood-brain barrier — the protective barrier that keeps bacteria, viruses and toxic chemicals out of your brain and keeps the inside of your head at a constant pressure, preventing you from having a stroke. He discovered that both people and animals can hear microwaves. He discovered that he could stop a frog's heart by timing microwave pulses at a precise point in the heart's rhythm. The power level he used for that experiment was only 0.6 microwatts per square centimeter, thousands of times lower than the radiation from today's cell phones.
Ophthalmologist Milton Zaret, who had contracts with the U.S. Army, Navy and Air Force, as well as with the Central Intelligence Agency, discovered in the 1960s that low-level microwave radiation causes cataracts. In 1973, he testified before the Commerce Committee of the United States Senate. "There is a clear, present and ever-increasing danger," he told the senators, "to the entire population of our country from exposure to the entire non-ionizing portion of the electromagnetic spectrum. The dangers cannot be overstated…" Zaret told the committee about patients who not only had cataracts caused by exposure to microwaves, but also malignant tumors, cardiovascular disease, hormonal imbalance, arthritis and mental illness, as well as neurological problems in children born to them. These patients ranged from military personnel exposed to radar to housewives exposed to their microwave ovens.
DR. DELGADO: THE DEATHVAXX IS TO INSERT GRAPHENE OXIDE FOR 5G KILL NETWORK – MUST WATCH – PROTECT YOURSELF FROM RADIATION – GLUTATHIONE AND MELATONIN – ANTI OXIDANTS
FROMROME.INFO
Editor's Note: This report begins with the news from Israel that the govt. had given itself dictatorial powers. And then a report about the Canadian truckers, But what follows is the most imptorant.
The English dubbed interview with Dr. Delgado about the DeathVaxxes, with stunning information: the Pfizer Vaxx is substantially a high tech control system based on graphene and hydrogel, not mRNA tech. Dr. Delgado says there is no virus, infection or contagion, but there is an intoxification, 4G/5G radiation poisoning.
The full video is found here: https://live.childrenshealthdefense.org/shows/the-jerusalem-report/kHIT9ASDVM
http://Www.Orwell.city. … this is the site with English translation of The Fifth Column (La Quinta Columna) videos, in subtitles and in transcript.
5G & GRAPHENE = "COVID" NOT SNAKE VENOM
Updated 4-17-22
The new bat story same as the old bat story. A particular intoxicant can certainly be identified. PubChem for starters.
Radiation Protection – Melatonin & Sunlight
Iodine Benefits. Two in short order regarding 'radiation'? Coincidence? Probably not.
I believe Dr. Berg is in the DC area. While not a 'fan' of such an intensive 'fitness' regimen and endless 'supplementation' or the whole 'celebrity' doctor approach I do understand why the avenue became a necessity (corporate interests who control the entire system) leaving 'books' as the only outlet left for those with no desire to be a part of 'the system'. The benefits of iodine are well known and have been 'used' as another cover for 'radiation' exposure in our history masquerading as a dietary deficiency. There are no minerals in iodized salt, the only benefit is due to iodine.
Local Communist Manifesto
In my area….. it's all about the money…. not even true about jobs… jobs are going unfilled and there are major out of area job recruitment initiatives due to worker shortages.
If they care about 'workers', why are they murdering them?
Along with signs and banners, several protesters also held full-size American flags, and some chanted "Stop the mandate." Several cars passing on South Main Street showed support by honking their horns.
During Thursday's media teleconference, Chief Operating Officer Mark Norman said (blank) fully intends to comply with this federal mandate in all seven of their hospitals in (blank) as well as their outpatient facilities, physician offices, home health agencies, and long-term care facilities all across their 39-county service areas.
He said this mandate will affect 5,654 employees, 740 physicians and 374 advanced providers across the (blank) system.
It was noted by Chief Medical Officer Dr. Russell Cameron that employees may seek exceptions to the federal mandate based on medical conditions or recognized religious beliefs. All requests for medical or religious exemptions will be reviewed by a designated panel of medical and religious professionals.
In regards to Friday's protest, Norman said officials understand why this mandate has people "upset and frustrated."
"We certainly understand that," he said. "However, (blank) believes in the vaccine and we are encouraging our employees to get the vaccine. If (blank) does not comply with this mandate, our communities stand to lose access to high quality healthcare, because our health system will lose 66 percent of our net revenue, and then a lot of people would lose jobs.
"This would cripple the economies of the communities that we serve, where we have our local hospitals. We are educating our employees through internal communications since this is a federal mandate, which we must follow, and advising employees who may be upset to reach out to their U.S. senators and representatives."
They've administered over 50K death injections and the local paper is propaganda for the death injections.
BLOCKED IN COURT – December 2021
The Centers for Medicare & Medicaid Services has issued a memorandum stating that it will not enforce its vaccine mandate while it is being challenged in court. Based on this memorandum, (blank) will not require COVID-19 vaccination for its employees at this time pending the outcome of any legal challenges/decisions, according to hospital officials.
Despite the pause, (blank) strongly encourages everyone to be vaccinated for their safety and for the safety of their patients.
(Blank) continues to offer COVID-19 vaccine clinics. 
SOCIAL DISTANCING FOR BIRDS?

"A previously unidentifed disease is currently threatening blue tits, great tits and other small songbirds across Germany," reported the German conservation organization NABU. The first cases were reported on March 11, 2020, and by April 21 the number of reported sick and dead birds was around 26,000. Although this disease is being blamed on a bacterium, its resemblance to COVID-19 cannot be avoided. The birds are being described as "apathetic birds with breathing problems." They cannot eat, appear to be "unquenchably thirsty," and then die. Extreme thirst is a widely-reported effect of microwave radiation. It is also commonly reported in cases of COVID-19.
Absurdly, NABU is telling people to stop providing feeding stations and water sources in order to enforce "social distancing" for birds. NABU has published a map of German regions showing the number of reported tit deaths per 100,000 inhabitants:
Chloroquine Attenuates Lung Injury Induced By Graphene Oxide
The autophagy inhibitors 3‑methyladenine (3‑MA) and chloroquine (CLQ) inhibited autophagy in the lung and attenuated GO‑induced lung injury, as demonstrated by a reduced lung wet‑to‑dry weight ratio, lower levels of protein in the bronchoalveolar lavage fluid, and a reduced lung injury score.
More about Graphene Oxide Toxicity and why the army and Israel is working with Dr. Robert Malone to repurpose drugs to cause disease by interfering with the natural process of autophagy by inducing toxicity and cell death. Autophagy and phagocytosis are normally natural processes that cause no side effects in humans. As you may know the discovery of these processes has led to the Nobel Prize for the Japanese in 2016 and are used in natural oral immune therapy so of course Israel has been behind the 'demonization' of these safe and natural processes ever since gcmaf was introduced and Dr. Yamamoto sold his proprietary method to convert Gc protein to maf patent to Israel. When Gcmaf could not be re-created as a synthetic product by AZ State and no one could patent the natural product it has been a sore spot for those wishing to capitalize on it. For years gcmaf has been denied to Americans while being in use in many other countries throughout the world. Gc protein can not be patented, it is a naturally produced protein that can also be found in colostrum. It finally became available in 2017 and trademarks for colostrum based medicinals are now owned by the Australian company Immuron® and being marketed for IBD, liver disease and many other conditions.
Graphene Oxide in widespread medical use.
Propylethylene gylcol is used with graphene oxide to suppress the immune system (in organ transplant patients), which makes it an extremely potent immune suppressor.
This ensures complete 'blindness' of the immune system. The graphene oxide which then can't be excreted at all due to rapid loss of glutathione reserves (zero interferon production as well) and eventually attracts toxic metals like cadmium. Also in the injections in abundance.
This leads to cellular collapse and eventual death by extreme poisoning.
2018
Low-dose exposure to graphene oxide significantly increases the metal toxicity to macrophages by altering their cellular priming state.
Owing to the novel physicochemical properties of graphene, materials such as graphene oxide (GO) are being developed for applications in various fields such as biomedicine. Nonetheless, considerable knowledge gaps still exist regarding the impact of GOs on environmental health and safety (EHS). Thus far, its secondary toxicity, synergistic effects, and maladaption have not been focused much upon. Here, we show that at low concentrations (that did not directly result in significant cytotoxicity), GO could greatly enhance metal toxicity in macrophages by altering their cellular priming state. Specifically, GO caused impairments to the cellular morphology and membrane integrity of macrophages, and remarkably enhanced the cellular uptake of Cd and other non-essential metal ions (such as Hg and Gd). Furthermore, upon low-dose GO pre-treatment, the uptake of Cd at a non-toxic concentration brought about a remarkable amount of oxidative stress in macrophages, and ultimately resulted in increased cell death. Mechanistic investigations illustrated that GO pre-treatment triggered cell death through apoptosis because of Cd exposure. Overall, this study's results reveal a new path for understanding the impact of GOs on EHS through the perspective of its synergistic and secondary effects, previously unidentified mechanisms via which nanomaterials might pose detrimental effects on organisms. 
Conclusions To summarize, the present study clearly uncovers the previously unknown detrimental effects of GO in combination with non-essential metals on macrophages. Our data demonstrate that even at low-dose non-toxic concentrations, GO can significantly interact with the plasma membrane and undermine its permeability, leading to a compromised cytoskeletal meshwork and membrane integrity. Due to these changes, low-dose GO pre-treatment can elevate cellular uptake of non- essential metal ions, resulting in increased oxidative stress, and eventually cell death via apoptosis upon exposure to metal ions at non-toxic concentrations. Overall, our data underscore a new aspect in assessing the impact of ENMs on EHS—the importance of understanding the secondary and synergistic effects of these materials, in addition to assessing direct toxicity.
Graphene oxide induces dose‑dependent lung injury in rats by regulating autophagy.
In conclusion, the findings of the present study indicated that GO causes lung injury in a dose‑dependent manner.
About MRNA – Robert Malone And Repurposing Drugs To Cause Disease
Robert Wallace Malone is an American virologist and immunologist. His work has focused on mRNA technology, pharmaceuticals, and drug repurposing research.
Robert Malone received his BSc in biochemistry from the University of California, Davis in 1984, his MSc in biology from the University of California, San Diego in 1988, and his MD from Northwestern University Feinberg School of Medicine in 1991. He attended Harvard Medical School for a year-long postdoctoral studies program.
Career
In the late 1980s, while a graduate student researcher at the Salk Institute for Biological Studies in San Diego, California, Malone conducted studies on messenger ribonucleic acid (mRNA) technology, discovering that it was possible to transfer mRNA protected by a liposome into cultured cells to signal the information needed for the production of proteins. In 1987, Malone performed a landmark experiment on transfection of RNA into human, rat, mouse, Xenopus, and Drosophila cells, published in 1989. A follow-up study also published in 1989 found that frog embryos absorbed such mRNA. A 1990 paper, in collaboration with Jon A. Wolff, Dennis A. Carson, and others, first suggested the possibility of synthesizing mRNA in a laboratory to trigger the production of a 'desired' protein. These studies are recognized as among the earliest steps towards mRNA vaccine development. Malone claims to be the inventor of mRNA vaccines, and while Stan Gromkowski, an early mRNA vaccine researcher and cellular immunologist, views Malone as "an underappreciated pioneer" who could be in contention to win a Nobel Prize for his work, credit for the distinction is more often given to later advancements by Katalin Karikó or Derrick Rossi, and was ultimately the result of the contributions of hundreds of researchers, including Malone.
Malone has served as director of clinical affairs for Avancer Group, a member of the scientific advisory board of EpiVax, assistant professor at the University of Maryland, Baltimore school of medicine, and an adjunct associate professor of biotechnology at Kennesaw State University. He was CEO and co-founder of Atheric Pharmaceutical, which in 2016 was contracted by the U.S. Army Medical Research Institute of Infectious Diseases to assist in the development of a treatment for the Zika virus by evaluating the efficacy of existing drugs. Until 2020, Malone was chief medical officer at Alchem Laboratories, a Florida pharmaceutical company.
Atheric's lead drug products are reformulated broad spectrum antiviral drugs that inhibit autophagy.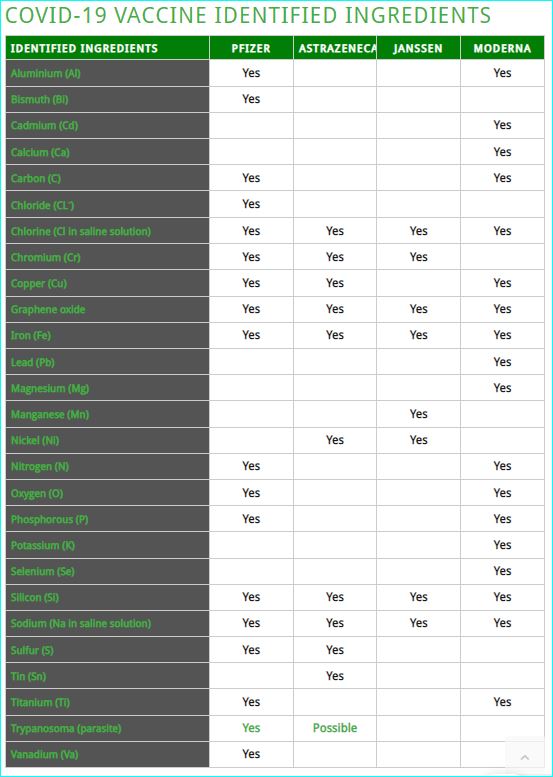 Graphene Oxide Toxicity
They sought to increase toxicity in the death injections
You can see direct evidence in the following paper with the necessary million dollar+ equipment, the effects on cells showing the collapse of cell membranes and induced apoptosis with GO.
Low-dose exposure to graphene oxide significantly increases the metal toxicity to macrophages by altering their cellular priming state.
Owing to the novel physicochemical properties of graphene, materials such as graphene oxide (GO) are being developed for applications in various fields such as biomedicine. Nonetheless, considerable knowledge gaps still exist regarding the impact of GOs on environmental health and safety (EHS). Thus far, its secondary toxicity, synergistic effects, and maladaption have not been focused much upon. Here, we show that at low concentrations (that did not directly result in significant cytotoxicity), GO could greatly enhance metal toxicity in macrophages by altering their cellular priming state. Specifically, GO caused impairments to the cellular morphology and membrane integrity of macrophages, and remarkably enhanced the cellular uptake of Cd and other non-essential metal ions (such as Hg and Gd). Furthermore, upon low-dose GO pre-treatment, the uptake of Cd at a non-toxic concentration brought about a remarkable amount of oxidative stress in macrophages, and ultimately resulted in increased cell death. Mechanistic investigations illustrated that GO pre-treatment triggered cell death through apoptosis because of Cd exposure. Overall, this study's results reveal a new path for understanding the impact of GOs on EHS through the perspective of its synergistic and secondary effects, previously unidentified mechanisms via which nanomaterials might pose detrimental effects on organisms. 
Conclusions To summarize, the present study clearly uncovers the previously unknown detrimental effects of GO in combination with non-essential metals on macrophages. Our data demonstrate that even at low-dose non-toxic concentrations, GO can significantly interact with the plasma membrane and undermine its permeability, leading to a compromised cytoskeletal meshwork and membrane integrity. Due to these changes, low-dose GO pre-treatment can elevate cellular uptake of non- essential metal ions, resulting in increased oxidative stress, and eventually cell death via apoptosis upon exposure to metal ions at non-toxic concentrations. Overall, our data underscore a new aspect in assessing the impact of ENMs on EHS—the importance of understanding the secondary and synergistic effects of these materials, in addition to assessing direct toxicity.
If graphene oxide is not toxic why are the Chinese looking for an antidote to poisoning?
Chinese Researchers Discover Holy Grail of Graphene Oxide Detox
Humic and fulvic acids are not preventing the fish from being poisoned as they are naturally present in the environment which would make graphene oxide not a 'toxin' when clearly it is. 'Sulfur' compounds apparently disperse and degrade GO but there is no evidence they reduce toxicity of graphene.
Even in one of their usual poison concoctions containing toxic metals the addition of SIX toxic metals would be unheard of as shown below.
Aluminum
Cadmium
Chloride
Copper
GO
Lead
Nickel
Silicon
Any 'vaccine' is an effort to induce 'tolerance' to greater and greater levels of toxins or allergens: all injections produce the same toxic and inflammatory effects.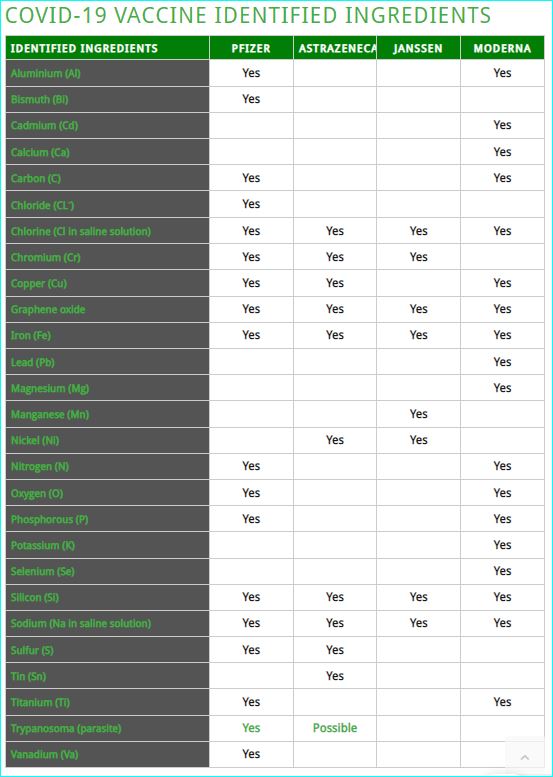 A little bit of history just so you understand who and what is being protected here and why 'certain' industries remain 'immune' with liability protection; this includes telecomm companies and 'vaccine' makers. They have not been able to escape prosecution and huge fines caused by the opioid epidemic but that money is going to pay off local authorities and very little of it will ever benefit the true victims. Just more pay to play by the pharma/drug cartels and keeping it 'in the various mafia families'. 
In this 'Presidents' month a little refresher history to remind you of the power of 'industrialists' and what they have already done to 'impact' world history and just who is willing to keep protecting these 'corporate' interests at your expense.
Alternavita: All you need to know (critical info in a nutshell)..... by focusing exclusively on these foundational health and immune development issues up to 90% of chronic conditions can be eliminated.
WHO STATEMENTS: 2017 Millennium Goal
Breastfeeding,
food (security)
and water security (sanitation)
are major protective factors against malnutrition and critical factors in the maturation of healthy gut microbiota, characterized by a transient bifidobacterial bloom before a global rise in anaerobes. Early depletion in gut Bifidobacterium longum, a typical maternal probiotic, known to inhibit pathogens, represents the first step in gut microbiota alteration associated with severe acute malnutrition (SAM). Later, the absence of the Healthy Mature Anaerobic Gut Microbiota (HMAGM) leads to deficient energy harvest, vitamin biosynthesis and immune protection, and is associated with diarrhea, malabsorption and systemic invasion by microbial pathogens. A therapeutic diet and infection treatment may be unable to restore bifidobacteria and HMAGM.
Researchers found that malnourished children's microbiota failed to follow the healthy pattern they identified in healthy children. The microbiota of malnourished children is immature, lagging in development behind that of their healthy peers. Supplementing these children's meals with widely used therapeutic foods that increase calories and nutrient density reduces deaths from malnutrition, but it does not fix their persistent microbiota immaturity.
"Perhaps more insidious than slowing growth is malnutrition's effect on less visible aspects of health, including impaired brain development and dysfunctional immunity, which follow these children throughout their lives".
The Father of The Microbiome
Dr. Jeffrey Gordon
SIBO
SIBO can cause severe malabsorption, serious malnutrition and immune deficiency syndromes in children (non breastfed) and adults. 
Prognosis is usually serious, determined mostly by the underlying disease that led to SIBO.
Immunizations
The WHO recommends that immunization or treatment be orally administered due to economic, logistical and security reasons. Furthermore, this route offers important advantages over systemic administration, such as reducing side effects, as the molecules are administered locally and have the ability to stimulate the GALT immune responses  (Levine and Dougan, 1998; Neutra and Kozlowski, 2006; Bermúdez-Humarán et al., 2011).
Infections
For ANY infectious or parasitic disease to start, it is ALWAYS a requisite that the host suffer IMMUNODEFICIENCY. At the same time, infectious and parasitic diseases themselves cause additional IMMUNE SUPPRESSION and more MALNUTRITION. This immune suppression is SECONDARY to the accumulation of free radicals, especially oxidizing species, that occurs during and after infectious and parasitic diseases.
Clinical Aspects of Immunology and Biochem J.
Current IBD Research 2016
Currently available treatments for IBD, which target the systemic immune system, induce immunosuppression, thereby exposing the patient to the risk of infections and malignancy. The interplay between the gut and the systemic immune system determines the final effect on target organs, including the bowel mucosa. Inflammatory bowel diseases (IBD) are associated with an altered systemic immune response leading to inflammation-mediated damage to the gut and other organs.
Clinical & Translational Immunology (2016)
Gastroenterology and Liver Units, Department of Medicine, Hebrew University-Hadassah Medical Center, Jerusalem, Israel
Most importantly, the immune modulatory agents used today for IBD do not achieve remission in many patients.
Not all IBD patients benefit from currently available drugs. Young people with IBD do not want to be on long-term drug therapy. Oral immune therapy, while not yet studied in large cohorts of patients, may provide an answer to this unmet need.
Clinical & Translational Immunology (2016)
Gastroenterology and Liver Units, Department of Medicine, Hebrew University-Hadassah Medical Center, Jerusalem, Israel
Tolerance

Tolerance is the ability of the immune system to 'see' and respond appropriately. Without galactose (a necessary sugar) the immune system can not 'see'. Your immune system would not be able to function without galactose Your body wouldn't know which cells are "good" and what cells are "bad." Your body wouldn't know who the invaders were and which ones should be attacked by antibodies. As you will learn the importance of these 'sugars' in gut microbiota health is a rapidly expanding field of research, only recently discovered, including HMO's (human milk oligosaccharides).

Why galactose? Milk sugar aka lactose has been shown to be very beneficial for the human body though unlike sucrose, lactose is made up of glucose and galactose. There is no fructose in lactose. It is a healthy disaccharide sugar. Galactose is known as the "brain sugar" and supports brain development of babies and children. Galactose helps triggers long-term memory formation. Galactose has been shown to inhibit tumor growth and stop its spread, particularly to the liver. This beneficial sugar can also enhance wound healing, decrease inflammation, enhances cellular communication, and increases calcium absorption.
What does immune 'tolerance' mean in simple language?
Immune tolerance, or immunological tolerance, or immunotolerance, is a state of unresponsiveness of the immune system to substances or tissue that have the capacity to elicit an immune response in a given organism. The Th1 cytokine profile is vital for clearance of certain organisms and ancillary immune activity, and a limiting effect on this cytokine profile may result in reduced chances for overcoming infections especially intra-cellular organisms residing within macrophages. Effective clearance will depend on appropriate macrophage activation (which occurs through IFN≥ release by Th1 and NK cells) and production of nitric oxide. If this pathway is disrupted IFN≥ secretion is blocked, impairing macrophage activation. Persistent blockade of these inhibitory receptors has lead to the breakdown in immune self tolerance, thereby increasing susceptibility to autoimmune or auto-inflammatory side effects, including rash, colitis, hepatitis and endocrinopathies. Many drugs may cause checkpoint blockade toxicity including pharmaceutical drugs termed 'immuno therapy' by pharmaceutical companies, these include Mab drugs and cancer treatments. Checkpoint Inhibitor–Induced Colitis: A New Type of Inflammatory Bowel Disease? Madeline Bertha, MD MS, corresponding author1 Emanuelle Bellaguara, MD, Timothy Kuzel, MD, and Stephen Hanauer, MD ACG Case Rep J. 2017; 4: e112. Published online 2017 Oct 11. doi: 10.14309/crj.2017.112 PMCID: PMC5636906 PMID: 29043290
The Elderly

Mammal milk is required for enhanced phagocytosis as shown by research, especially in the elderly. Whole fat mammal milk can actually restore phagocytosis in senescent cells in the elderly. Phagocytosis, by which immune cells 'eat' bacteria or infected cells, is one of the mechanisms that help to resist infections. Lactic acid bacteria strains like acidophilus also increases phagocytosis.