Just a few of my all time remedies that actually work. I will be adding to this post as I remember them as these are just off the top of my head. It goes without saying oral natural immune therapy is not merely a remedy. These help to alleviate conditions in a hurry use as needed and not for prolonged use.
One would think that after nearly twenty years the list would be much longer and actually several of the ingredients are repeats so it just proves that 80% of remedies can be found with just having a few substances on hand, magnesium is but one.
Let me know if you have a favorite remedy.
Commentary:
I have an injured cat so was on my way out the door to purchase some sports tape.
Mis-spoke about my MIL. She was in a semi conscious state and this is the second time such an event happened after sedation. The first was upon entering the nursing home. I can only guess that a new doctor unfamiliar with the the first event gave permission for the second sedation. The UTI contributed and of course she began to have kidney issues develop eventually as well. It was an extremely frightening event for a few weeks. I'm happy and relieved to say she is recovered after her hospital stay and is back to normal. I also forgot to mention she is 94. 
I also meant to say muscle/tendon regarding the computer arm exercise, not nerve.
It's been a long month. I will finish this post as soon as I can and possibly give a brief overview as to why they work and post videos for the carpal tunnel and computer arm in particular.
Top Remedies
SIBO recipe
For H2S SIBO.
Vicks Vapo Rub
For fungal infections, especially feet, cough and congestion. Analgesic.
Concentrace Mineral Drops
For foot or leg cramps.
Coconut Milk
For diarrhea.
Salt Water
For sore throat.
Natural Calm
For muscle tension.
Dawn Dish Detergent
For fleas, ticks, other insects.
Hand tape
For carpal tunnel syndrome.
Epsom Salts & Baking Soda
For muscle aches, sprains or strains.
Alka Seltzer
For upset stomach, acid reflux, to calm food sensitivities.
Elderberry syrup
For colds and flu.
Computer Arm Exercise 
For mouse arm.
*(mis-spoke, this compresses a muscle/tendon in the upper shoulder area and relieves pain, not nerve.) Place hands palm side up slightly above hip area on your backside. Bend until your head is almost at your knees. If the pain goes away you likely have 'computer arm'. 
SIBO Recipe works in part by reversing inflammatory macrophages in the gut to anti inflammatory macrophages. Learn about this and other macrophage activating factors in Immune For Life.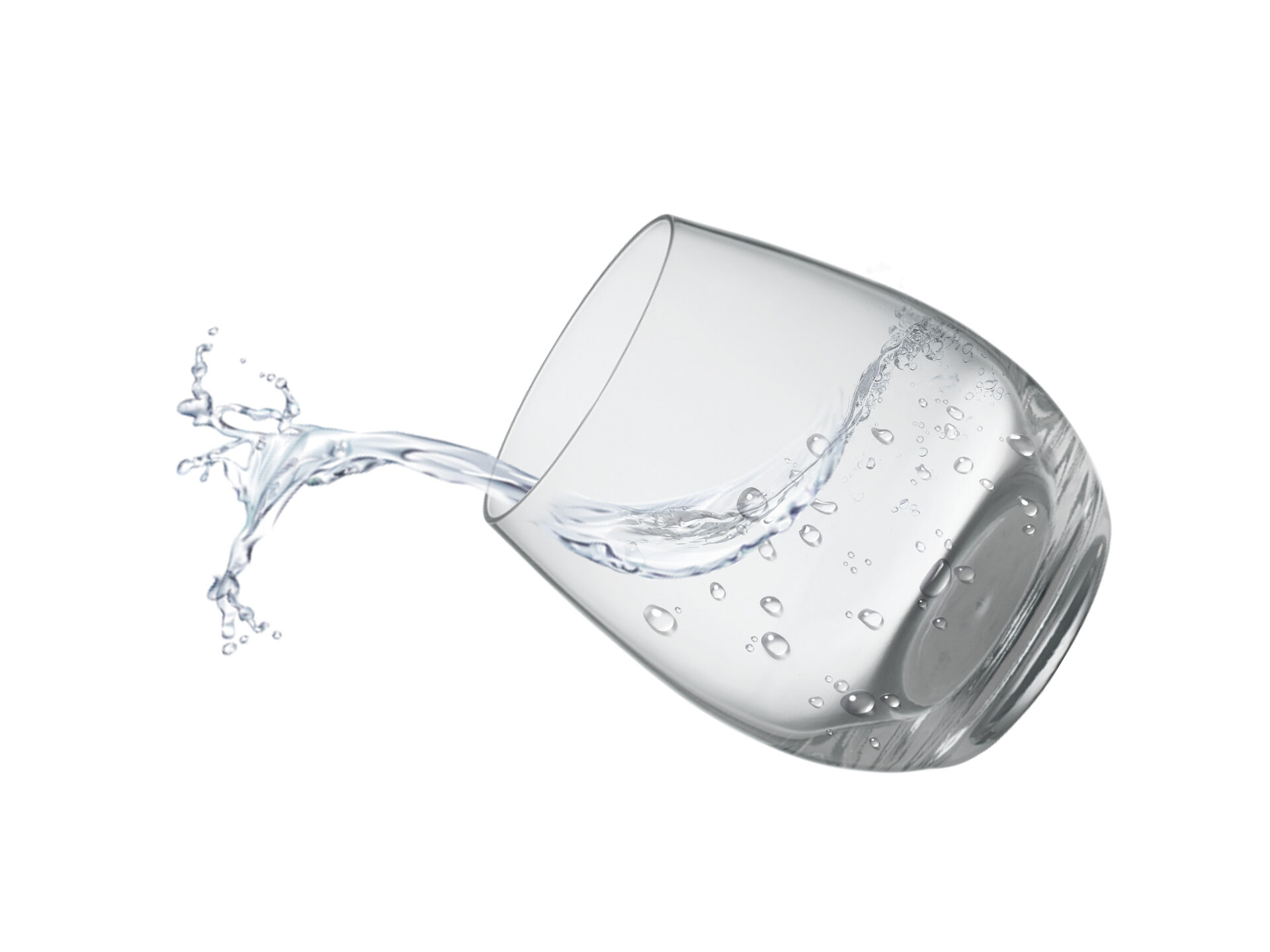 SIBO Recipe works by creating a slow dissolve oxygen capable of neutralizing gas like H2S, toxins and endotoxins and by reversing inflammatory macrophages in the gut to anti inflammatory macrophages in as little as two weeks (my exact experience).
Recipe:
2-4 drops zinc or 1/16 tsp.
1/2 teaspoon of milk of magnesia plus
1/4 teaspoon of baking soda in
8 oz. glass of pure water 
Some immediate relief should be experienced. Morning and evening, empty stomach. 4 days on, 3 days off to avoid metabolic and ph imbalance but dose is so low not likely in majority. Recipe 4 months only and then only as necessary. If nausea cut back doses in half or stop.
Zinc is toxic in high doses and should not be taken for long periods of time at high doses. Do not give zinc to pets or children unless under the supervision of a vet or doctor. The body needs very little zinc. Zinc toxicity is not reversed (Wiki).  
"After two weeks of drinking the baking soda and water mixture, scientists found that their immune cells (macrophages) appeared to change jobs.
Researchers said that the macrophages began to focus on reducing inflammation instead of promoting it".
"Researchers noted a shift in healthy human subjects from autoimmune and inflammatory actions to anti-inflammatory ones in the stomach, spleen, kidney, and peripheral blood.
The shifting landscape is likely due to an increased conversion of proinflammatory cells to anti-inflammatory, plus the production of more anti-inflammatory macrophages and a shift in regulatory T cells.
This combination of processes drives down the immune response and could potentially help to keep the immune system from attacking its own tissues, which occurs in autoimmune diseases".
Alternavita: All you need to know (critical info in a nutshell)..... by focusing exclusively on these foundational health and immune development issues up to 90% of chronic conditions can be eliminated.
WHO STATEMENTS: 2017 Millennium Goal
Breastfeeding,
food (security)
and water security (sanitation)
are major protective factors against malnutrition and critical factors in the maturation of healthy gut microbiota, characterized by a transient bifidobacterial bloom before a global rise in anaerobes. Early depletion in gut Bifidobacterium longum, a typical maternal probiotic, known to inhibit pathogens, represents the first step in gut microbiota alteration associated with severe acute malnutrition (SAM). Later, the absence of the Healthy Mature Anaerobic Gut Microbiota (HMAGM) leads to deficient energy harvest, vitamin biosynthesis and immune protection, and is associated with diarrhea, malabsorption and systemic invasion by microbial pathogens. A therapeutic diet and infection treatment may be unable to restore bifidobacteria and HMAGM.
Researchers found that malnourished children's microbiota failed to follow the healthy pattern they identified in healthy children. The microbiota of malnourished children is immature, lagging in development behind that of their healthy peers. Supplementing these children's meals with widely used therapeutic foods that increase calories and nutrient density reduces deaths from malnutrition, but it does not fix their persistent microbiota immaturity.
"Perhaps more insidious than slowing growth is malnutrition's effect on less visible aspects of health, including impaired brain development and dysfunctional immunity, which follow these children throughout their lives".
The Father of The Microbiome
Dr. Jeffrey Gordon
SIBO
SIBO can cause severe malabsorption, serious malnutrition and immune deficiency syndromes in children (non breastfed) and adults. 
Prognosis is usually serious, determined mostly by the underlying disease that led to SIBO.
Immunizations
The WHO recommends that immunization or treatment be orally administered due to economic, logistical and security reasons. Furthermore, this route offers important advantages over systemic administration, such as reducing side effects, as the molecules are administered locally and have the ability to stimulate the GALT immune responses  (Levine and Dougan, 1998; Neutra and Kozlowski, 2006; Bermúdez-Humarán et al., 2011).
Infections
For ANY infectious or parasitic disease to start, it is ALWAYS a requisite that the host suffer IMMUNODEFICIENCY. At the same time, infectious and parasitic diseases themselves cause additional IMMUNE SUPPRESSION and more MALNUTRITION. This immune suppression is SECONDARY to the accumulation of free radicals, especially oxidizing species, that occurs during and after infectious and parasitic diseases.
Clinical Aspects of Immunology and Biochem J.
Current IBD Research 2016
Currently available treatments for IBD, which target the systemic immune system, induce immunosuppression, thereby exposing the patient to the risk of infections and malignancy. The interplay between the gut and the systemic immune system determines the final effect on target organs, including the bowel mucosa. Inflammatory bowel diseases (IBD) are associated with an altered systemic immune response leading to inflammation-mediated damage to the gut and other organs.
Clinical & Translational Immunology (2016)
Gastroenterology and Liver Units, Department of Medicine, Hebrew University-Hadassah Medical Center, Jerusalem, Israel
Most importantly, the immune modulatory agents used today for IBD do not achieve remission in many patients.
Not all IBD patients benefit from currently available drugs. Young people with IBD do not want to be on long-term drug therapy. Oral immune therapy, while not yet studied in large cohorts of patients, may provide an answer to this unmet need.
Clinical & Translational Immunology (2016)
Gastroenterology and Liver Units, Department of Medicine, Hebrew University-Hadassah Medical Center, Jerusalem, Israel
Tolerance

Tolerance is the ability of the immune system to 'see' and respond appropriately. Without galactose (a necessary sugar) the immune system can not 'see'. Your immune system would not be able to function without galactose Your body wouldn't know which cells are "good" and what cells are "bad." Your body wouldn't know who the invaders were and which ones should be attacked by antibodies. As you will learn the importance of these 'sugars' in gut microbiota health is a rapidly expanding field of research, only recently discovered, including HMO's (human milk oligosaccharides).

Why galactose? Milk sugar aka lactose has been shown to be very beneficial for the human body though unlike sucrose, lactose is made up of glucose and galactose. There is no fructose in lactose. It is a healthy disaccharide sugar. Galactose is known as the "brain sugar" and supports brain development of babies and children. Galactose helps triggers long-term memory formation. Galactose has been shown to inhibit tumor growth and stop its spread, particularly to the liver. This beneficial sugar can also enhance wound healing, decrease inflammation, enhances cellular communication, and increases calcium absorption.
What does immune 'tolerance' mean in simple language?
Immune tolerance, or immunological tolerance, or immunotolerance, is a state of unresponsiveness of the immune system to substances or tissue that have the capacity to elicit an immune response in a given organism. The Th1 cytokine profile is vital for clearance of certain organisms and ancillary immune activity, and a limiting effect on this cytokine profile may result in reduced chances for overcoming infections especially intra-cellular organisms residing within macrophages. Effective clearance will depend on appropriate macrophage activation (which occurs through IFN≥ release by Th1 and NK cells) and production of nitric oxide. If this pathway is disrupted IFN≥ secretion is blocked, impairing macrophage activation. Persistent blockade of these inhibitory receptors has lead to the breakdown in immune self tolerance, thereby increasing susceptibility to autoimmune or auto-inflammatory side effects, including rash, colitis, hepatitis and endocrinopathies. Many drugs may cause checkpoint blockade toxicity including pharmaceutical drugs termed 'immuno therapy' by pharmaceutical companies, these include Mab drugs and cancer treatments. Checkpoint Inhibitor–Induced Colitis: A New Type of Inflammatory Bowel Disease? Madeline Bertha, MD MS, corresponding author1 Emanuelle Bellaguara, MD, Timothy Kuzel, MD, and Stephen Hanauer, MD ACG Case Rep J. 2017; 4: e112. Published online 2017 Oct 11. doi: 10.14309/crj.2017.112 PMCID: PMC5636906 PMID: 29043290
The Elderly

Mammal milk is required for enhanced phagocytosis as shown by research, especially in the elderly. Whole fat mammal milk can actually restore phagocytosis in senescent cells in the elderly. Phagocytosis, by which immune cells 'eat' bacteria or infected cells, is one of the mechanisms that help to resist infections. Lactic acid bacteria strains like acidophilus also increases phagocytosis.