Disclaimer: Alternavita is a participant in the Amazon Services LLC Associates Program, an affiliate advertising program designed to provide a means for sites to earn advertising fees by advertising and linking to Amazon.com. 
Why alternavita?
I believe science should help bridge the gap between mainstream medicine and alternative medicine, natural science, safe, low cost, and effective medicine. I'm a proponent of neither side as they have become today but I am not neutral. I am the third way, alternative life.
bio:
I am a wife, mother and graphic designer from the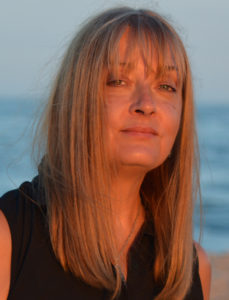 US. After losing my health and career in graphic
design I began an intense journey back to my own
beginnings seeking resolution and understanding of
my own health conditions, the most notable MS
(multiple sclerosis). I eventually recovered thanks to
natural immune therapy gcmaf and the pioneering work of Dr. Nobuto
Yamamoto , Dr. Marco Ruggiero, Bravo Yogurt™, the work of Cedars
Sinai, Dr. Mark Pimentel, Dr. Henry Lin and many others. Since my
recovery I have sought to make their work known to the general public. I
have written several books and have published many websites. Over this
period of many years, while embarking on this teaching mission I have
met thousands of patients, many health professionals and professors
throughout the world, many of whom follow my writing. I am currently
healthy and enjoy my life, family and profession to the fullest, forever
grateful to these pioneers in gut and immune research.
Special thanks to Dr. Peter Duesberg.
My total recovery time on various natural oral immune therapy products took 20-24 months, IBD 4-6 months.
I review supplements and products based on my own experiences with them and to ensure for readers that they do what they claim to do by meeting gold standard medical claims.
alternavita
alternavita monthly magazine©
natural science for a healthy lifestyle
Alternavita Monthly Magazine-© is a web and print publication featuring popular posts from the blog Alternavita as well as new recipes, how to's, products, tips and resources designed for the average reader who desires a healthy lifestyle with relative ease and effort, no extremes and most importantly, one that shows clear evidence as produced by valid scientific method leading edge clinical science.
Mission Statement:
80% Rule
80% safety, GRAS (Generally
Regarded As Safe) and well
tolerated in the majority when
used as directed
80% efficacy (the medical
threshold for certainty and gold
standard of care)
80% ease of use and
compliance (can the majority
reasonably achieve this)
80% accessibility/cost (can the
majority reasonably access this)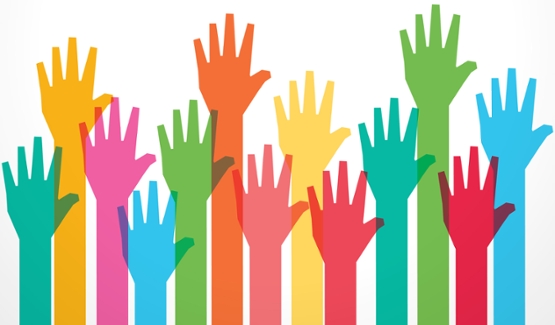 life motto: "all truth, even scientific truth is not relative, it has an objective and that is; to achieve the greatest good, in this case, true healing"
"Beauty is truth, truth beauty,
that is all ye know on earth, and
all ye need to know"
John Keats
"Let food be thy medicine and
medicine be thy food."
Hippocrates
Posts are now published from Alternavita Monthly© magazine will be available on the blog for thirty days after which time they can be purchased as digital content. This health info is not going out of style, you should purchase, print and keep in a binder for your own health, and the only real thing to watch is consensus building toward natural oral immune therapy.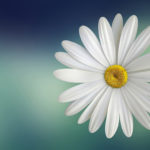 Important health info: start here for patient education.
 – Cedars-Sinai Medical Center
SIBO-caused conditions include:
irritable bowel syndrome
fibromyalgia
chronic pelvic pain syndrome
chronic fatigue syndrome
depression
impaired mentation
impaired memory
halitosis
tinnitus
sugar craving
autism
attention deficit/hyperactivity disorder
drug sensitivity
an autoimmune disease, for example MS or SLE Lupus
and Crohn's disease.

For any infectious or parasitic disease to start, it is always a requisite that the host suffer IMMUNODEFICIENCY. At the same time, infectious and parasitic diseases themselves cause additional IMMUNE SUPPRESSION and more MALNUTRITION. This immune suppression is SECONDARY to the accumulation of free radicals, especially oxidizing species, that occurs during and after infectious and parasitic diseases.
Clinical Aspects of Immunology and Biochem J.

Currently available treatments for IBD, which target the systemic immune system, induce immunosuppression, thereby exposing the patient to the risk of infections and malignancy.
The interplay between the gut and the systemic immune system determines the final effect on target organs, including the bowel mucosa.
Inflammatory bowel diseases (IBD) are associated with an altered systemic immune response leading to inflammation-mediated damage to the gut and other organs.
Clinical & Translational Immunology (2016)
Gastroenterology and Liver Units, Department of Medicine, Hebrew University-Hadassah Medical Center, Jerusalem, Israel
Among most mammals, the placenta is not effective at transferring antibodies to the fetus: antibodies are transferred immediately after birth via the colostrum.
In fact, the WHO recommends that immunization or treatment be orally administered due to economic, logistical and security reasons. Furthermore, this route offers important advantages over systemic administration, such as reducing side effects, as the molecules are administered locally and have the ability to stimulate the GALT immune responses (Levine and Dougan, 1998; Neutra and Kozlowski, 2006; Bermúdez-Humarán et al., 2011).
2017
Creation of a Regional Human Milk Assembly: A Model to Influence Practice and Policy Change in the NICU.
BACKGROUND:
The 2011 Surgeon General's Call to Action to Support Breastfeeding highlights a need for optimizing lactation-based education for all health professionals; however, few schools of nursing and medicine offer lactation-based curriculum. In an effort to address these gaps in education and care, the director of the lactation program at a large urban children's hospital developed and instituted the annual regional Human Milk Assembly (HMA), a half-day collaborative meeting of the hospital's regional and referral hospitals' neonatal intensive care unit (NICU) nursing staff, to address lactation-based educational and training needs of all participating institutions.
RESULTS:
Thirty-one of the 50 hospitals surveyed responded to the electronic survey for a total of 34 individual participants. Seventeen of the 22 (77%) of best practices were implemented at rates of over 50%.
In 1997, the American Academy of Pediatrics (AAP) published the policy statement Breastfeeding and the Use of Human Milk. Since then significant advances in science and clinical medicine have occurred.
This revision cites substantial new research on the importance of breastfeeding and sets forth principles to guide pediatricians and other health care professionals in assisting women and children in the initiation and maintenance of breastfeeding. The ways pediatricians can protect, promote, and support breastfeeding in their individual practices, hospitals, medical schools, and communities are delineated, and the central role of the pediatrician in coordinating breastfeeding management and providing a medical home for the child is emphasized.
These recommendations are consistent with the goals and objectives of Healthy People 2010, the Department of Health and Human Services' HHS Blueprint for Action on Breastfeeding, and the United States Breastfeeding Committee's Breastfeeding in the United States: A National Agenda.
This statement provides the foundation for issues related to breastfeeding and lactation management for other AAP publications including the New Mother's Guide to Breastfeeding and chapters dealing with breastfeeding in the AAP/American College of Obstetricians and Gynecologists Guidelines for Perinatal Care, the Pediatric Nutrition Handbook, the Red Book, and the Handbook of Pediatric Environmental Health.11
Human milk is species-specific, and all substitute feeding preparations differ markedly from it, making human milk uniquely superior for infant feeding. Exclusive breastfeeding is the reference or normative model against which all alternative feeding methods must be measured with regard to growth, health, development, and all other short- and long-term outcomes.
Most importantly, the immune modulatory agents used today for IBD do not achieve remission in many patients.
Not all IBD patients benefit from currently available drugs. Young people with IBD do not want to be on long-term drug therapy. Oral immune therapy, while not yet studied in large cohorts of patients, may provide an answer to this unmet need.
Clinical & Translational Immunology (2016)
Gastroenterology and Liver Units, Department of Medicine, Hebrew University-Hadassah Medical Center, Jerusalem, Israel
Diseases that benefit from gcmaf immunotherapy:
| | | |
| --- | --- | --- |
| Cancer | Autoimmune diseases | Epstein-Barr Virus (EBV) |
| Hepatitis B virus (HBV) | Herpes Simplex virus (HSV) | Cystitis |
| Hepatitis C virus (HCV) | Multiple sclerosis (MS) | Urinary tract infection (UTI) |
| Autism Spectrum Disorders (ASD) | Rheumatoid arthritis (RA) | Endometriosis |
| Chronic Fatigue Syndrome (CFS) | Lyme disease (Lyme borreliosis) | IgA deficiency disorder |
| Myalgic Encephalomyelitis (ME) | Mycobacteria infections | Parkinson's disease |
| Tuberculosis | Fibromyalgia | Human papillomavirus (HPV) |
| Lupus (Systemic lupus erythematosus, SLE) | HIV AIDS | Dengue fever |
| Pneumonia infection | Warts caused by viral infection | Norovirus |
| Malaria | Influenza virus (flu) | Herpes simplex virus (HSV) |
| Q fever (Coxiella burnetii) | Polycystic ovary syndrome (PCOS) | Chicken pox (varicella zoster virus) |
| Psoriasis | Respiratory tract infections | Ulcerative colitis, Crohn's disease |
| Type 1 diabetes (T1DM), insulin-dependent diabetes (IDDM) | Type 1.5 diabetes, Latent autoimmune diabetes of adults (LADA) | |
Diseases to which the immune system responds can be treated:
GCMAF
according to the methods of the invention. Infections, as used herein, are broadly defined to mean situations when the invasion of a host by an agent is associated with the clinical manifestations of infection including, but not limited to, at least one of the following: abnormal temperature, increased heart rate, abnormal respiratory rate, abnormal white blood cell count, fatigue, chills, muscle ache, pain, dizziness, dehydration, vomiting, diarrhea, organ dysfunction, and sepsis. Such infections may be bacterial, viral, parasitic, or fungal in nature. The method may further comprise combinatorial treatment with other anti-infective agents, such as antibiotics. Viruses susceptible to treatment according to the methods of the invention include, but are not limited to adenoviruses, rhinoviruses, rabies, murine leukemia virus, poxviruses, lentiviruses, retroviruses; including disease- causing viruses such as human immunodeficiency virus, hepatitis A and B viruses, herpes simplex virus, cytomegalovirus, human papilloma virus, coxsackie virus, smallpox, hemorrhagic virus, ebola, and human T-cell-leukemia virus. Bacteria susceptible to treatment include, but are not limited to gram negative bacteria and gram-positive bacteria, including but not limited to Escherichia coli, Staphylococcus aureus, Staphylococcus epidermidis, Streptococcus pneumoniae, Mycobacterium tuberculosis, Neisseria gonorrhoeae, Neisseria meningitis, Bordetalla pertussis, Salmonella thyhimurium, Salmonella choleraesuis, and Enterobacter cloacae, as well as bacterium in the genus Acinetobacter, Actinomyes, Bacilus, Bordetella, Borrelia, Brucella, Clostridium, Corynebacterium, Campylobacter, Deincoccus, Escherichia, Enterobacter, Enterr ococcus, Eubacterium, Flavobacterium, Francisella Glueonobacter, Heliobacter, Intrasporangium, Janthinobacterium, Klebsiella, Kingella, Legionella, Leptospira, Mycobacterium, Moraxella, Neisseria, Oscillospira, Proteus, Psendomonas, Providencia, Rickettsia, Salomonella, Staphylococcus, Shigella, Spirilum, Streptococcus, Treponema, Ureplasma, Vibrio, Wolinella, Wolbachia, Xanthomonas, Yersinis, and Zoogloea Parasitic agents that can be treated by the methods of this aspect of the invention include, but are not limited to Plasmodium, Leishmania, Trypanosomes, Trichomona, and including but not limited to parasitic agents in the phylums Acanthocephela, Nematoda, Nemtomorpha, Platyhelminthes, Digena, Eucestoda, Turbellaria, Sarcomastigophora and Protozoa including but not limited to species Giardia duodenalis, Cryptosporidium parvum, Cyclospora cayetanenis, Toxoplasma gondii, Trichinella spiralis, Tanenia saginata, Taenia solium, Wuchereria bancrofti, Brugia malay, Brugia timori, Onchocerca vovulus, Loa loa, Dracunculus medinensis, Mansonella streptocera, Mansonella perstans, Mansonella ozzardi, Schistosoma hematobium, Schistosoma mansoni, Schistosoma japonicum, Ascaris lumbricoides, Entrobius vermicularis, Trichuris trichiura, Ancylostoma brasiliense, Ancylostoma duodenale, Necator ameicanus, Strongyloides stercoralis, Capillaria hepatica, Angiostrongylus cantonensis, Fasciola hepatica, Fasciola gigantica, Fasciolopsis buski, Chlonrchis sinensis, Heterophyes heterophyes, Paragonimus westermani, Diphyllobothrium latum, Hymenolepis nana, Hymenolepis dimunuta, Echinococcus granulosus, Dipylidium caninum, Entamoeba histolytica, Entamoeba coli, Entamoeba hartmanni, Dientamoeba fragilis, Endolimax nana,
Lodomoeba butschilii, Blastocystis hominis, Giardia intetinalis, Chilomastix menili, Blantidium coli, Trichomonas vaginalis, Leishmania donovani, Trypanosoma cruzi, Sarcocystis lindemanni, and Babesis argentina. Fungal infections that can be treated by the methods of this aspect of the invention include, but are not limited to fungal meningitis, histoplasmosis, Candida albicans infection, as well as Blastomyces dermatitidis Histotplasma capsulatum, Cryptococcus neoformans, Sporothrix schenckii, Aspergillus fumigatus and Pneumocystis carinii infections. Angiogenesis-mediated disorders susceptible of treatment by the methods of the invention include solid and blood-borne tumors including but not limited to melanomas, carcinomas, sarcomas, rhabdomyosarcoma, retinoblastoma, Ewing sarcoma, neuroblastoma, osteosarcoma, and leukemia; diabetic retinopathy, rheumatoid arthritis, retinal neovascularization, choroidal neovascularization, macular degeneration, corneal neovascularization, retinopathy of prematurity, corneal graft rejection, neovascular glaucoma, retrolental fibroplasia, epidemic keratoconjunctivitis, Vitamin A deficiency, contact lens overwear, atopic keratitis, superior limbic keratitis, pterygium keratitis sicca, sjogrens, acne rosacea, phylectenulosis, syphilis, Mycobacteria infections, lipid degeneration, chemical burns, bacterial ulcers, fungal ulcers, Herpes simplex infections, Herpes zoster infections, protozoan infections, Kaposi's sarcoma, Mooren ulcer, Terrien's marginal degeneration, marginal keratolysis, traum, systemic lupus, polyarteritis, Wegeners sarcoidosis, scleritis, Steven's Johnson disease, radial keratotomy, sickle cell anemia, sarcoidosis, pseudoxanthoma elasticum, Pagets disease, vein occlusion, artery occulsion, carotid obstructive disease, chronic uveitis, chronic vitritis, Lyme's disease, Eales disease, Bechets disease, myopia, optic pits, Stargarts disease, pars planitis, chronic retinal detachment, hyperviscosity syndromes, toxoplasmosis, post-laser complications, abnormal proliferation of fibrovascular tissue, hemangiomas, Osier- Weber-Rendu, acquired immune deficiency syndrome, ocular neovascular disease, osteoarthritis, chronic inflammation, Crohn's disease, ulceritive colitis, psoriasis, atherosclerosis, and pemphigoid. (See U.S. Patent No. 5,712,291)
Bone disorders susceptible of treatment by the methods of the invention include but are not limited to bone fractures, defects, and disorders resulting in weakened bones such as ostepetrosis, osteoarthritis, rheumatoid arthritis, Paget's disease, osteohalisteresis, osteomalacia, periodontal disease, bone loss resulting from multiple myeloma and other forms of cancer, bone loss resulting from side effects of other medical treatment (such as steroids), age-related loss of bone mass and genetic diseases such as osteopetrosis. The polypeptides of the invention can be used alone or together with other compounds to treat bone disorders. Immune suppressed illnesses or conditions susceptible of treatment by the methods of the invention include but are not limited to severe combined immune deficiency syndrome, acquired immune deficiency syndrome, and at risk populations including but not limited to malnourished individuals and senior citizens. Also susceptible of treatment are diseases such as cancer and viral infections. An effect of this enzymatic activity is an immuno-suppressed state that can be overcome by treatment with the polypeptides of the invention.
GcMAF should be distinguished from T-cell lymphokine macrophage activating factor, also known as γ-interferon, which is generated by lymphokine-producing T-cells in small amounts, or is obtained by genetic engineering at pharmaceutical grade levels. IVIG is considered a systemic immune suppressing therapy.
There is no such thing as a safe, synthetic pharmaceutical, ALL chronic drug use contributes to liver failure, endocrine disorders, arthritis, inflammatory, autoimmune conditions, mental deterioration, AIDS, allergic conditions, rash, chronic malnutrition syndromes, IBD, checkpoint blockade toxicity, Cushing Syndrome, endotoxemia, oxidative stress, cancer, overwhelming infection syndromes, chromosome damage, genetic damage and early death.
The following drugs are known to be contra-indicated in gcmaf or natural immunotherapy.
All kinds of Corticosteroids (Prednisolon, Prednisone, Betapred, Solu-Cortef, Solu-Medrol etc). So avoid Cortisone and steroids if possible.
Anti – inflammatory drugs should be avoided. (NSAIDs like Ibuprofen, Diklofenalk. Celebrex Aspirin etc should be taken in moderation.)
Morphine (Morfine) analogs, (Morfin, Tramadole, codeine, Fentanylplasters, Oxynorm, Oxycodon etc).
LDN blocks gcmaf
Birth Control
THIS BLOG IS FOR ADULT EDUCATIONAL RESOURCES AND PURPOSES ONLY. I DO NOT AND CAN NOT OFFER MEDICAL ADVICE, EXCEPT UNDER THE GUIDELINES OF UTILIZING FREE SPEECH AND MY OWN PERSONAL EXPERIENCES OR THE EXPERIENCES OF THOSE WHO CARE TO SHARE THEM AND ALLOW THEIR PUBLICATION OR THOSE THAT ARE ALREADY IN THE PUBLIC DOMAIN.

Alternavita is a participant in the Amazon Services LLC Associates Program, an affiliate advertising program designed to provide a means for sites to earn advertising fees by advertising and linking to Amazon.com.
This blog content and some images are not in the public domain and may not be used anywhere without the express written permission of the author. Sources are usually always posted at the bottom of posts as the reference to quoted material or reference material can be found in the library menu.

The owner of this blog is not compensated to provide opinion on products, services, websites, and various other topics.   I will only endorse products or services that I believe, based on my expertise, are worthy of such endorsement. Any product claim, statistic, quote or other representation about a product or service should be verified with the manufacturer or provider.
This blog does not contain any content which might present a conflict of interest.
Product Page Notice:
 "This statement has not been evaluated by the FDA. This product is not intended to diagnose, treat, cure, or prevent any disease"
Save
Save
Save
Save
Save
Save
Save
Save
Save
Save
Save
Save
Save
Save
Save
Save
Save
Save
Save
Save
Save
Save
Save
Save
Save
Save
Save
Save
Save
Save
Save
Save
Save
Save
Save
Save
Save
Save
Save
Save
Save
Save
Save
Save
Save
Save
Save
Save
Save
Save
Save
Save
Save
Save
Save
Save
Save
Save
Save
Save
Save
Save
Save
Save
Save
Save
Save
Save
Save
Save
Save
Save
Save
Save
Save
Save
Save
Save
Save
Save
Save
Save
Save
Save
Save
Save
Save
Save
Save
Save
Save
Save
Save
Save
Save
Save
Save
Save
Save
Save
Save
Save
Save
Save
Save
Save
Save
Save
Save
Save
Save
Save
Save
Save
Save
Save
Save
Save
Save
Save
Save
Save
Save
Save
Save
Save
Save
Save
Save
Save
Save
Save
Save
Save
Save
Save