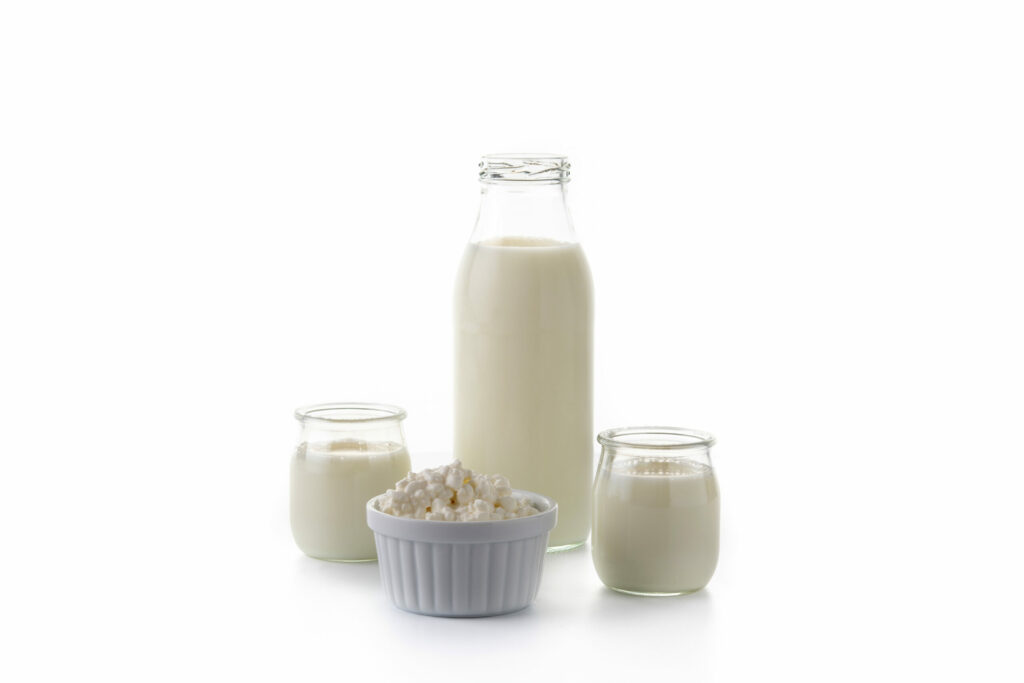 Food Poisoning Causes SIBO
Findings from SIBO expert Dr. Mark Pimentel's new research. 1. The actual bacteria that are now known to cause SIBO.
Fiber is beneficial for a healthy gut and while long term restrictive diets aren't necessary some SIBO patients have a rough time with fiber. Learn how limiting fiber with the new SIBO diet can help ease the symptoms of SIBO. 
Cedar Sinai Gastroenterologists, Dr. Mark Pimentel and Dr. Ali Rezaie introduce a new eating plan for SIBO.
Alternavita and Immune For Life continue to be the most comprehensive guides for gut, immune and metabolic health if SIBO is affecting you.
Low Sugar Cranberry & Orange Yogurt Muffins
These cranberry and orange muffins made with yogurt are so moist and delectable, you won't even care that they're rather healthy, too! No butter, a whole cup of  yogurt and very little sugar make them a perfect breakfast treat. or afternoon snack.
All traditional ingredients, yogurt and only 1/3 cup of sugar that equals 1 gram of sugar per serving!
This video shares two additional findings from SIBO expert Dr. Mark Pimentel's new research. 1. The actual bacteria that are now known to cause SIBO 2. How food poisoning can cause auto-immunity of the nerves/smooth muscle of the small intestines, and can lead to SIBO.
SIBO Recipe works by creating a slow dissolve oxygen capable of neutralizing gas like H2S, toxins and endotoxins and by reversing inflammatory macrophages in the gut to anti inflammatory macrophages in as little as two weeks.
Get it here… 
For years, the only solution to SIBO involved medication or highly restrictive eating regiments. That is, until two renowned Cedar Sinai Gastroenterologists, Dr. Mark Pimentel and Dr. Ali Rezaie, both leading the charge in SIBO and microbiome research, introduced a new eating plan for SIBO that's far less restrictive.
Remember, no more than 6 teaspoons (25 grams) of added sugar per day for women and 9 teaspoons (38 grams) for men. The AHA limits for children vary depending on their age and caloric needs, but range between 3-6 teaspoons (12 – 25 grams) per day. Children under two should have zero grams of sugar per day.
My screen share didn't co-operate in the beginning of the video.
did you know?
Infants who are not breast fed are at an early stage with SRB (and with methane forming bacteria) settled (Baquero et al, 1988;. Hudson, Roberts, 1993). Today this dangerous condition is known as SIBO.
Small intestinal bacterial overgrowth (SIBO) is a condition in which there is increase in bacteria in the small intestine, it is also associated with motility problems. Prognosis is poor, dependent upon the underlying condition that led to SIBO. The pathogenesis of irritable bowel syndrome (IBS), once thought to be psychogenic in origin, is now thought to be caused by multi factors. One of the reasons for this paradigm shift is the realization that gut dysbiosis, including small intestinal bacterial overgrowth (SIBO), causes IBS symptoms. Between 4% and 78% of patients with IBS and 1% and 40% of controls have SIBO and such wide variations might result from methods to diagnose SIBO. SIBO is often misdiagnosed and generally underdiagnosed. Clinical symptoms might be non-specific (dyspepsia, bloating, abdominal discomfort). SIBO has many underlying, overlapping and co conditions, many of which are serious including various immune deficiency syndromes, severe malnutrition disorders, liver failure and cancer.
Excerpt Immune For Life 2019. 
H2S SIBO may be the most dangerous form of SIBO. Hydrogen Sulfide (H2S) is a colorless gas that, owing to its sulfur content, smells like rotten eggs and is referred to as "sewer gas."H2S affects the gut, liver, immune system, nerves, heart, and brain simultaneously. H2S is highly poisonous. The small intestine is much less efficient at detoxifying this gas.
Excerpt Immune For Life 2019. 
E. coli is commonly isolated in patients with bacterial overgrowth Certain species of bacteria are more commonly found in aspirates of the jejunum taken from patients with bacterial overgrowth. The most common isolates are: 
• Escherichia coli 
• Streptococcus 
• Lactobacillus 
• Bacteroides 
• Enterococcus species 
Many patients with chronic diarrhea have bacterial overgrowth as a cause or a contributor to their symptoms. SIBO can sometimes be triggered by an acute gastrointestinal infection.
Excerpt Immune For Life 2019. 
Diarrheal diseases are a leading cause of death and resulting malnutrition globally
By renaming human waste as "biosolids fertilizer," wastewater treatment facilities, public utilities and farm supply companies that sell them apparently think it is safe to apply to farm crops. But in Pennsylvania, residents see it as sewage sludge that is polluting their water supplies, yards, creeks, and neighborhoods. Back in 2010, the Food Rights Network (FRN) conducted tests on "organic biosolids compost" that the city of San Francisco was distributing to local residents as natural fertilizer. The "compost" was made of sewage sludge, and was determined to contain "appreciable concentrations" of polybrominated diphenyl ether (PBDE) fl ame retardants; triclosan, a toxic antibacterial agent; and nonylphenol detergent breakdown components; as well as other chemicals.Turning sewage sludge into "fertilizer" may help keep less waste from being dumped in other places, but now much of it is being dumped on the food supply. Human waste, of course, is far different from animal manure gathered on small-scale farms, and applied in small quantities to crops, the former is a toxic biohazard, while the latter is how crops have been fertilized for centuries. "It's on the streets, it's all through our neighbor's yard, and it's supposed to be regulated but who's regulating it?" asked Schaffhouser. "We've gotthe chemicals going into the ground, got human feces going into the ground, none of it's normal, none of it's natural."
Nearly 200 million farmers in China, India, Vietnam, sub-Saharan Africa, and Latin America harvest grains and vegetables from fields that use untreated human waste. Ten percent of the world's population relies on such foods, according to the World Health Organization (WHO).
*Traveler's diarrhea is usually caused by Escherichia coli. According to M. M. Levine (Travelers' Diarrhea: Prospects for successful immune prophylaxis. Sand. J. Gastroentrol. 18:121-124, 1983, suppl. 84), this is the bacteria that causes 22-75% of the Travelers' diarrhea cases that occur in 29-57% of the travelers to less-developed countries.
Diarrhoea caused by enterotoxigenic E. coli (ETEC) causes significant discomfort in adults and can lead to death through dehydration of young and older people. A significant fraction of the diarrhoea suffered by travellers to destinations such as Mexico, Africa and South-East Asia is caused by ETEC.
Excerpt Immune For Life 2019. 
42 Symptoms Associated With Hydrogen Sulfide Gas And Toxic By Products
• Hydrogen Sulfide (H2S) is a colorless gas that, owing to its sulfur content, smells like rotten eggs. Frequently referred to as "sewer gas," H2S is highly poisonous—when inhaled, it has a level of toxicity similar to that of cyanide.
• Causes blockage of electron transfer within the mitochondria which in turn leads to respiratory arrest.
• Eye irritation
• Dizziness
• Coughing
• Headache
• Pulmonary edema
• Endotoxin-induced cardiovascular collapse
• Inflammatory induced conditions of the colon and rectum such as ulcerative colitis and pouchitis
Your most comprehensive guide to SIBO Immune For Life
If you like natural health tips like the ones above you can learn more in Immune For Life