Alternavita Daily 
April 17, 2019©
Dwell on the beauty of life. Watch the stars, and see yourself running with them.
Marcus Aurelius
in this issue:
Colostrum The Wonder Drug
What make colostrum a biologically active wonder drug?
Welcome to the May issue of Alternavita Monthly© magazine!
In this issue learn why this former waste product produced by all mammals is now generating billions of dollars of profit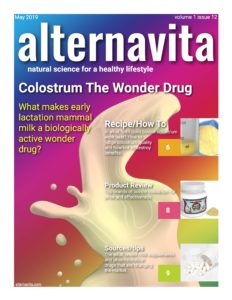 for industrial suppliers.
Find out why both human and bovine colostrum is the emerging nutraceutical to treat thousands of diseases in children and adults including AIDS and chronic liver disease.
Discover how formula makers tried to replace breastfeeding by introducing a synthetic Human Milk Oligosaccharide (HMO) in to infant formula in 2016 and why other scientists are skeptical that it is a suitable panacea that will bridge the growing concerns about infant formula safety in the scientific and pediatric medical community. Get the backstory of how these emerging nutraceuticals are going undercover to conceal multiple industrial missteps that have haunted recent centuries.
Thanks for reading the May issue!
Changes
Changes will be coming to Alternavita blog soon. My work and class schedule (not to mention my aging dog) have been overwhelming as of late and I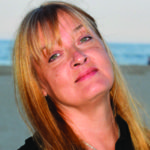 have reluctantly concluded that something must go. Most people don't realize I publish 4 websites and blogs and several social media pages in addition to classes and design work. I am publishing my new book on Amazon very soon and will be ending this blog (date not confirmed). I will always own Alternavita.com but my work demands that it become a website only soon without the regular upkeep of a blog. I am toying with the idea of a group site on FB to answer any further questions about natural oral immune therapy not covered in either this blog, magazine or other publications. This will be paid subscription via the purchase of one magazine for the short duration the group will be active (a month or two). I am contemplating other partnerships with professionals in healthcare to ensure this important work regarding natural oral immune therapy with bovine colostrum products continues but that will not occur for months.
A special thanks to all readers and followers of this blog and my many other sites, books and publications. I am also very grateful for the many friends I have made during my own health restoration journey, some of which I eventually met in person. It has been a 15 year long journey as a patient advocate and I am grateful for the opportunities that have transpired which have led to this decision. If you know me, you know I rarely look back once the hard decisions are finally made because I am not going that way.
In the meantime you won't want to miss the May issue which is a continuation of how bovine colostrum and HMO pharmaceuticals are changing the future health and food consumer market and most importantly what this new flow of cash is confirming via research about both human and bovine colostrum, the wonder drug.