Still reviewing the lactose supplement so haven't made the yogurt yet. Trying to incorporate it in to my lifestyle which means adding to a food or drink that is part of my daily routine otherwise forget about it, I'm way too busy to try to remember a supplement list as you'll see in the video. After day two I forgot about it. It is derived from acid and sweet whey. Acid whey is better (see my book as to why). It is only slightly sweet, virtually no taste. I noticed no lactose intolerance but I haven't had that in years so…. if this is you, you might want to increase to dose recommendations slowly.
My favorite probiotic below. I did notice a difference by adding the lactose to this probiotic but since the probiotic is so fab I'm not sure if it is enhanced as of yet.
*Note you will notice a difference in probiotics when taken with milk, not alone. Probiotic capsules without milk (or lactose) are worthless.
You will usually notice a difference with any supplement within ten days to two weeks. That doesn't mean you've reached your goal, just that you will notice a difference in the way you feel.
**Note, I take sodium ascorbate, a specific form of Vitamin C. I may post the recipe for my 'energy' drink in a later post.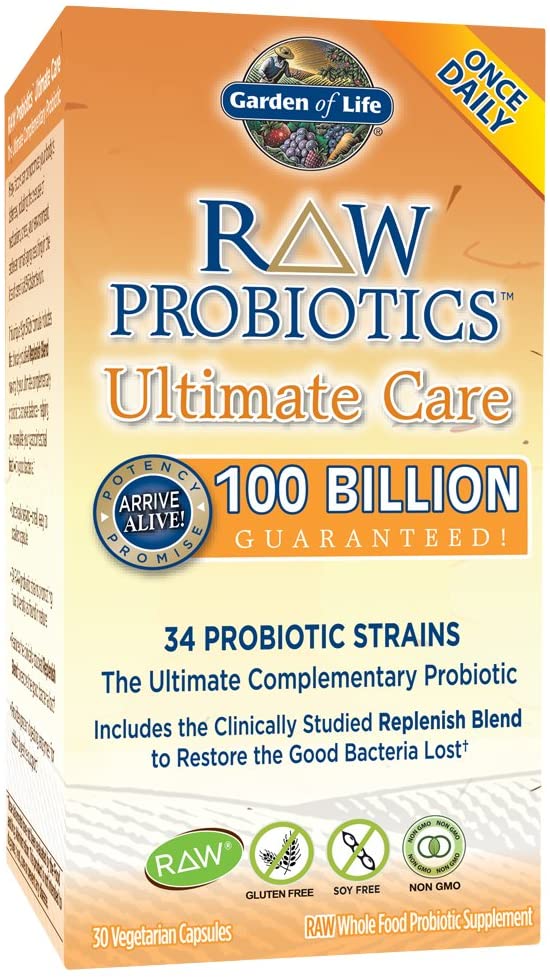 My second favorite probiotic.
As with the fortuitous discovery of taurine just when I needed it the most I will let you know if lactose speeds up the process of gut recovery and the resolution of allergic symptoms post Cephalexin. Lactose is indeed a prebiotic, whether it reaches the level of colostrum as a prebiotic in increasing beneficial microorganisms 52 fold, I don't know but I do know it has its own numerous beneficial properties as stated in the last video and it breaks down to a necessary sugar for the immune system.
Last year I was not happy to be knocked on my butt via a mold infested building considering I felt great when I started (and another unnecessary stint on antibiotics as I did not have pneumonia but at least they did no harm). Actually that seemed like a piece of cake compared to this.
This year I am not happy to be revisiting allergy symptoms long ago forgotten on top of all of the other problems due to taking an antibiotic I never should have been on in the first place.
I'm honest about what I go through as people need to understand the ramifications of unjustified prescriptions and even in someone who knows better like I do, it can get very hard to pin down to a source once problems begin to start and eventually snowball. It's easy to get sucked in to a rabbit hole but as always consider the source of your immunity rather than looking at inconsequential external things like the weather or what you just ate. This one incident caused myriads of symptoms, some I recognized, some I didn't.
I hope you do realize that if I had a stupid doctor, which I don't, I might easily be on two or three heart meds right now for no good reason. If this was way back when I'd be walking out the door with at least 3 meds in hand (all would do nothing except make things worse).
Luckily for myself I recognized fall allergies as unusual and realized I better stay vigilant as apparently it caused more problems than I thought gut wise and the last thing I want is IBS to rear its ugly head next and then all the problems that ensue after that…. so this week I was glad I might have some extra help on that front with the lactose because I already went through my full treatment time, no way in hell am I going back to square one over a damn antibiotic.
My third favorite probiotic. I have all three but I mostly ensure I never run out of the first two.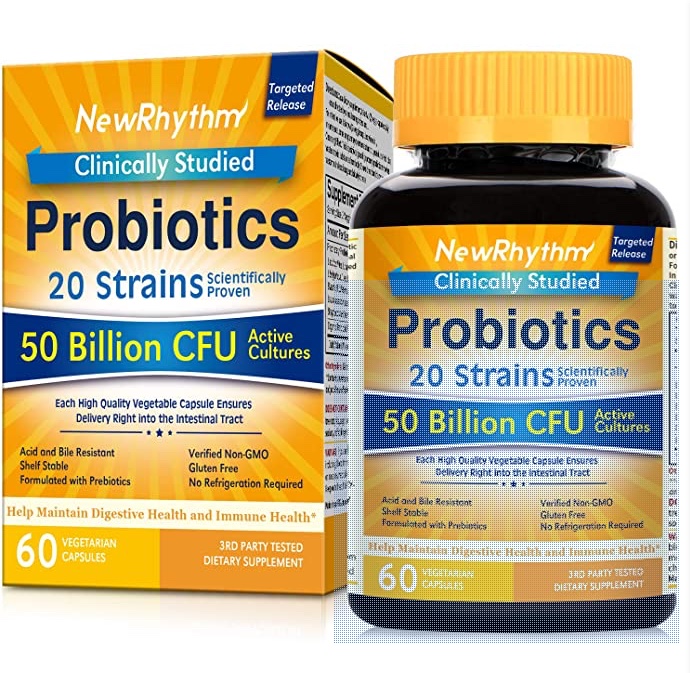 Antibiotic use is detrimental for long term outcomes
Exposure to antibiotics early in life, maternally or via the food chain, can have a large effect on gut microbiota, disturbing its composition and functionality, which in turn can disrupt gut barrier function and lead to influx bacterial fragments into blood. As a result, low-grade chronic inflammation and metabolic endotoxemia are produced, affecting host metabolism and insulin resistance. This microbiota alteration in early life has long-lasting effects on bodyweight in adulthood; epidemiological studies have shown that early exposure to antibiotics is associated with an increased risk of obesity and metabolic disorders later in life. Those microbiota bacteria are important for body homeostasis, by participating in the digestive process, energy regulation, SCFA production, vitamin synthesis, protection against pathogenic microorganisms, and modulation of the immunologic system.
End the confusion.
All evidence including gain of function research and misappropriated testing procedures leads to development and deployment of the bio weapon death injections carried out by the pharmaceutical industry with the help of Government authorities, the medical establishment, academia and the media. There is zero evidence of organic development of a 'novel deadly pathogen' leading to indiscriminate high mortality rates. Again location + X are the greatest factors leading to mortality even in low risk patients. Until the death injection which is equal opportunity bioweapon. If they are one and the same they should produce the same result in both disease and treatment, obviously that is not the case. That makes the death injection and the deployment of the death injection the principle objects of criminality.
If the entire house of cards (the last century) falls (as fraud) due to it, not my problem.
No video. Tired of parsing the so called middle ground. If both the baby and the bathwater have to go so be it, I didn't build the foundation of these crumbling institutions; why should I help prop them up so some groups can save face. That has been their argument for centuries, WE are so important the world will end without us. Same with Trump, either denounce the bio weapon and come clean about all you know regarding the development thereof or kiss my ass because no one has the right to kill or harm themselves or anyone else. We don't hand out heroin because people want to try it for headache relief so this DNA death injection is violation of PRINCIPLE (medicine), serves NO GOOD and has NO REMEDY (a weapon). Not to mention brought to you by the same people behind all misery of the last century. Nice guys know a bottom line principle, anyone who claims not to understand this is not a nice guy and is not your friend. 
The days of them claiming not to know what they know are over. I'm tired of parsing forked tongues.
Regarding the personal commentary, I'm sensing directives from on high….themes, buzzwords, dog whistles and propaganda against certain groups. Straw man argument included (why they insist on the twist is beyond me but a trademark, similarly you CAN licitly take the injection it's NOT aborted fetal DNA (never mind the death injection IS designed specifically and with the single function, to change your DNA (irreparably as far as we know), silence on THAT crucial point. And damn you if you claim violation of conscience. Bet they insist on organic to boot after exiting the bio weapon center where they just became the latest GMO. That my friends is how they roll, skirting the principle entirely while claiming the high ground. Welcome to the new gospel. 
Historically, when chaos ensues the best refuge has always been the tried and true. I'll stick with the tried and true instead of the 9 out of 10 who profess a different faith (while sitting right next to you). Already been down that road (tried everything and then some at least once), it led to hell. Either it is or it isn't and they don't define IS.
A health analogy…. where would I be if I kept following bad advice in the face of evidence to the contrary, not to mention fruits? I think I learned the answer to that more times than I care to remember….. including for the last few months.
I guess you could call this cancel culture backfiring twice in one display. Happy Halloween! And no I don't have to worry about kicking evil twice when it's down, I'll kick it again just for good measure. The drug is a violation of principle, period. Demanding that it's a personal judgement and therefore contained under your personal jurisprudence and feelings on the matter is also a violation of principle. There is no such thing as a right to commit evil. The murderer claiming because I can therefore I will is the end of civilization. There was a day when that principle didn't have to be in a coloring book to be universally understood.