Alternavita Magazine© Product Review Article
Product Reviews
INNOVIX, NEW RHYTHM AND NEXABIOTIC Probiotic Capsules
Probiotics can offer efficacy when used properly. Reasonably priced, highly effective.
Doctor and nutritionist formulated.
Nexabiotic is one of the first probiotics to offer a multi live probiotic with diverse strains and high CFU, in two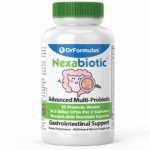 capsules though. 23 stains of diverse organisms. Very potent, requires olive oil addition. Effective but there have since been newer formulations that have replaced Nexabiotic as a diverse multi blend live probiotic. Still an effective good choice.
*May not be well tolerated for some as it contains soil based organisms.
INNOVIX LABS has the distinction of 31 all patented strains which can be of value if you are looking to ensure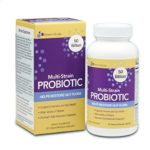 clinical evaluation. It also contains multiple strain same species live organisms and high CFU. A great choice of well tolerated organisms.
New Rhythm offers 20 clinically supported organisms high CFU and it also contains only live organisms. Another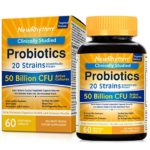 great choice, very effective and very popular.
While refrigeration is not required for these products, refrigerate to ensure potency is maintained.
When shopping for probiotics look for these benefits:
Live organisms
Guaranteed potency
Clinically supported organisms
"I personally have tried all of these brands in the last three years and when properly used, that is combined with milk and colostrum they are as effective as claimed. I have used probiotic capsule drinks many times in place of maf products and have seen no difference as to effectiveness. Some probiotics are capable of macrophage activation. Other substances can also activate macrophages. Milk fats , sugars and colostrum are the most important ingredients ensuring a superior result over probiotic capsules alone".
Alternavita
History
All products are made in the USA at GMP or FDA inspected facilities.
All products are doctor or certified nutritionist formulated.
All products contain live organisms.
Buy Now
Alternavita – Right Track News
Malnutrition  is the leading cause of death worldwide in children under the age of five, and is the focus of the first World Health Organization (WHO) Millennium Development Goal. Breastfeeding, food and water security are major protective factors against malnutrition and critical factors in the maturation of healthy gut microbiota, characterized by a transient bifidobacterial bloom before a global rise in anaerobes. Early depletion in gut Bifidobacterium longum, a typical maternal probiotic, known to inhibit pathogens, represents the first step in gut microbiota alteration associated with severe acute malnutrition (SAM). Later, the absence of the Healthy Mature Anaerobic Gut Microbiota (HMAGM) leads to deficient energy harvest, vitamin biosynthesis and immune protection, and is associated with diarrhea, malabsorption and systemic invasion by microbial pathogens. A therapeutic diet and infection treatment may be unable to restore bifidobacteria and HMAGM. Besides re-feeding and antibiotics, future trials including non-toxic missing microbes and nutrients necessary to restore bifidobacteria and HMAGM, including prebiotics and antioxidants, are warranted in children with severe or refractory disease. 
The higher protein concentration of infant formulas compared with breast milk has been suggested to be a source of metabolic stress on tissues such as the liver and kidneys in the still-developing infant. It is also thought to be a contributing factor to growth differences observed between formula-fed and breastfed infants. In a double-blind randomized controlled trial, 21 fed infants standard formula or α-lactalbumin–enriched formula (25% of total protein vs 11% in the standard formula) from 6 weeks to 6 months of age and compared them with breastfed infants. The protein content of each formula was 13.1 g/L. Compared with infants fed the standard formula, infants fed the α-lactalbumin–enriched formula had a growth pattern more similar to that of breastfed infants and plasma amino acid concentrations similar to or higher than those of breastfed infants.
Acute liver failure (fulminant hepatic failure) and prognosis. It is safe to say that acute liver failure (ALF) is one of the most dramatic conditions in medicine. The failing liver leads by definition to hepatic encephalopathy within a short time after initial symptoms and may also lead to a cascade of organ failures including renal failure, circulatory collapse, and pulmonary dysfunction. Further, severe infections, deep coagulopathy, and the risk of cerebral edema, intracranial hypertension, and cerebral herniation adds to the picture of an extreme disease entity. Not surprisingly, the mortality rate in ALF has historically been very high, with survival being the exception to the rule. So far, eleven clinical studies regarding Gc-globulin and ALF have been published. Eight studies have reported on total Gc-globulin levels. The results were very similar among the studies; Gc-globulin concentrations were reduced to between 25% and 49% of normal. Free Gc-globulin levels (reported in 5 studies) were even lower, between 12% and 26% of normal, and complex ratios (reported in 5 studies) were elevated in all papers. Thus, the stress on the actin scavenger system in ALF seems very obvious.