alternavita
alternavita magazine©
natural science for a healthy lifestyle
Alternavita Monthly Magazine-© is a web and print publication featuring popular posts from the blog Alternavita as well as new recipes, how to's, products, tips and resources designed for the average reader who desires a healthy lifestyle with relative ease and effort, no extremes and most importantly, one that shows clear evidence as produced by current leading edge valid scientific method clinical science.
in this issue:
Colostrum and mammal milk are vital for lifelong health
What can you do if you missed out on this living immune system for optimal health?
Welcome to the debut issue of Alternavita Monthly© magazine!
In this issue learn to get off the trendy track by choosing nature's superior bio foods that offer nutrition that no synthetic drug can match. Learn why top medical research universities and the food industry are taking a second look at these amazing functional foods for health. Can you believe a few short decades ago they were considered waste products?
You will also find the tried and true from Alternavita blog and some easy new twists. Learn more about trusted functional food products of yesterday and
how to use them today. Cut to the chase functional food market trends and see how you can be ahead of the curve by making them at home as I learned to do. Get superior life long health benefits and enjoy the tremendous cost saving benefit of being savvy, not trendy!
Thanks for reading this debut issue!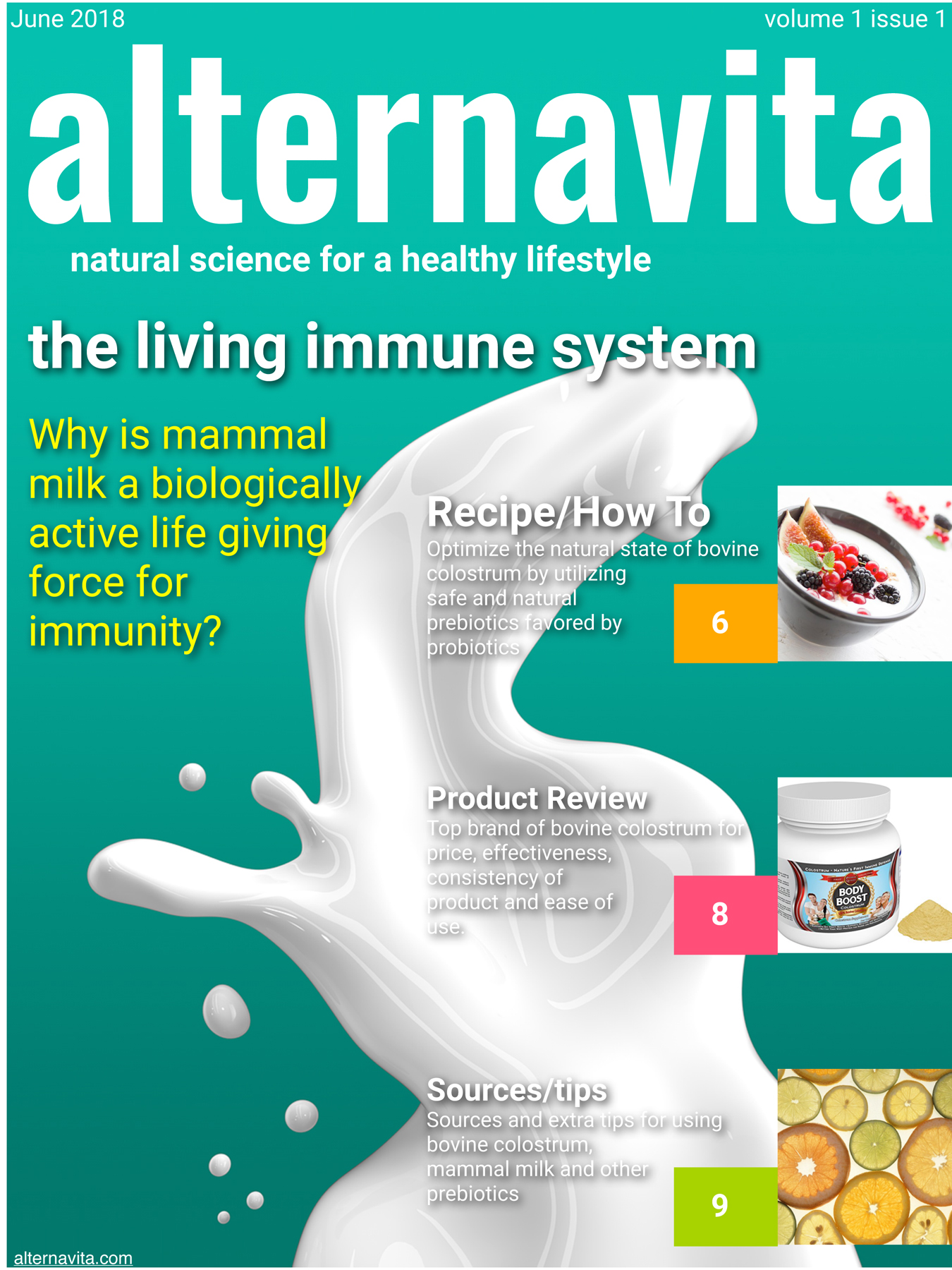 10 pages.
$2.99
Save
Save
Save
Save