Alternavita Magazine© Sources/Tips Article
Tips
The uniqueness of whey proteins is due to their ability to boost the level of glutathione (GSH) in various tissues and also to optimize various processes of the immune system. The role of GSH is very critical
as it protects the cells against free radical damage, infections, toxins, pollution and UV exposure. GSH is the centerpiece of the body's antioxidant defense system. It has been widely observed that individuals suffering from cancer, chronic fatigue syndrome and many other immune-compromising conditions have very poor levels of glutathione. The sulphur-containing amino-acids (cysteine and methionine) are also found in high levels in whey protein. Liquid whey can eliminate the need for a lot of supplements.
The therapeutic potential of milk whey is: antibiotic, anti viral, anti-cancer, anti-toxin and is an immune-enhancer that offers unique prebiotic properties, it has been proven to be of equal value to milk in the treatment of PEM (protein energy malnutrition) kwashiorkor.
Liquid whey is a super food called 'the breast milk for adults', it can restore protein deficiency, is a great liver and kidney tonic, is full of ionic minerals , is easily digestible, full of lactose for the perfect energy 'food' for lactic acid bacteria. Lactose does not cause necrotizing enterocolitis in premature infants, unlike formula with novel prebiotics like inulin. Liquid whey proteins are easily digested for most casein intolerant and have a full complement of essential amino acids. Liquid whey is equal to milk for kwashiorkor. It is often combined with probiotics in functional food drinks being marketed today as energy drinks.
did you know?
W
hey has many enzymes that provide protection against the invasion of microorganisms. It has antiviral effects and defends the digestive system of neonatal babies
did you know?
W
hey has benefits for mental health. The brain uses amino acids to make dopamine, norepinephrine and serotonin, chemicals that elevate your mood and play key roles in learning, concentration and memory
did you know?
L
iquid whey can reconstitute the entire digestive tract and can restore function from the stomach to the lower bowel and even lessen severity of respiratory disorders like pneumonia
sources
feature
Whey To Go For Protein Power
1. Review
Therapeutic Potential of Milk Whey
2. Acid whey: Is the waste product an untapped goldmine?
3. Initiation of a cure for kwashiorkor patients using a whey milk product. A comparison with cows milk
4. Growth and Nutritional Biomarkers of Preterm Infants Fed a New Powdered Human Milk Fortifier: A Randomized Trial
5. Whey protein hydrolysate and branched-chain amino acids downregulate inflammation-related genes in vascular endothelial cells
6. Goat whey ameliorates intestinal inflammation on acetic acid-induced colitis in rats
This sources/tips post will be available until Aug.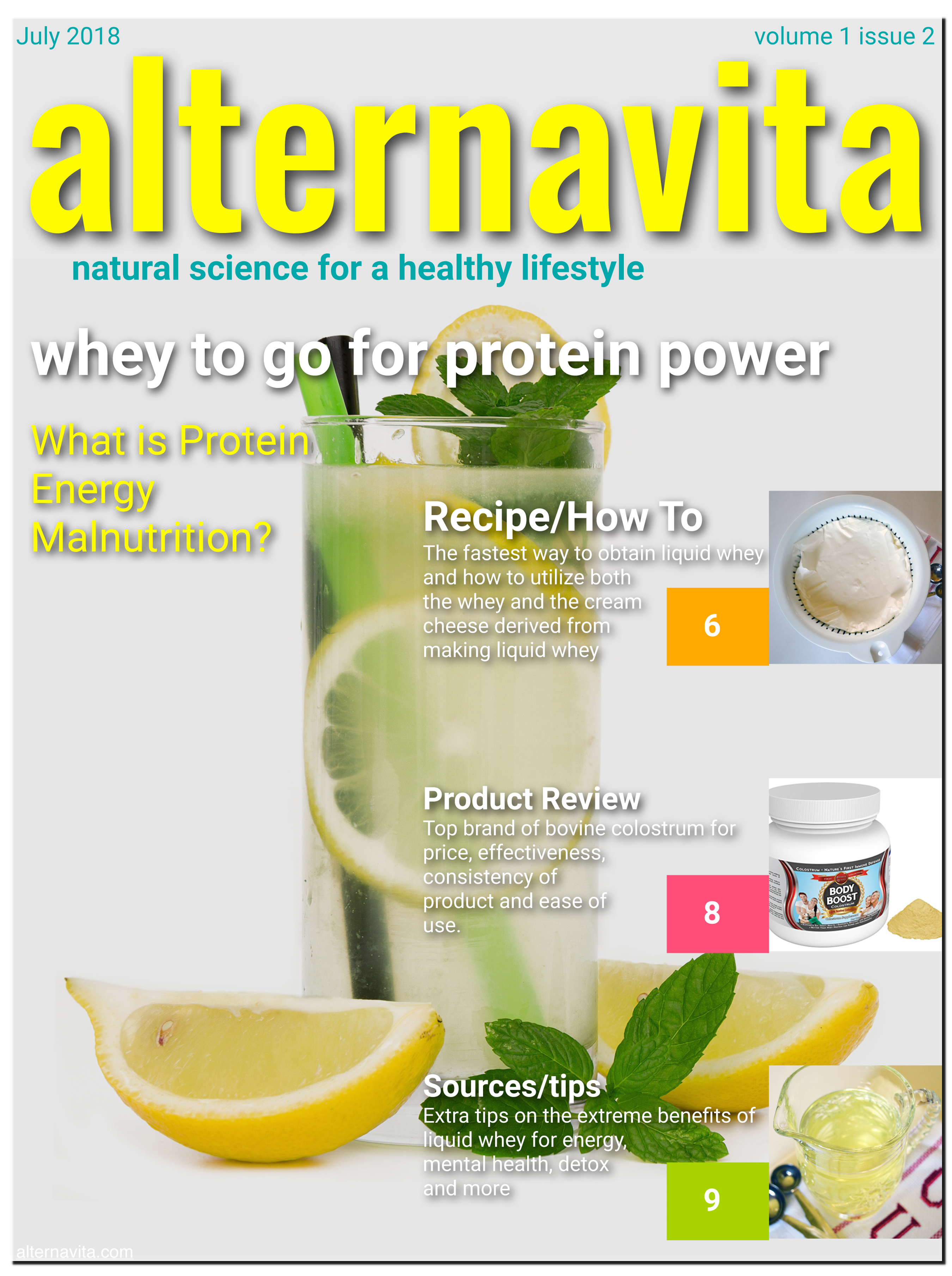 Save
Save
Save
Save
Save
Save
Save
Save
Save
Save
Save
Save
Save
Save